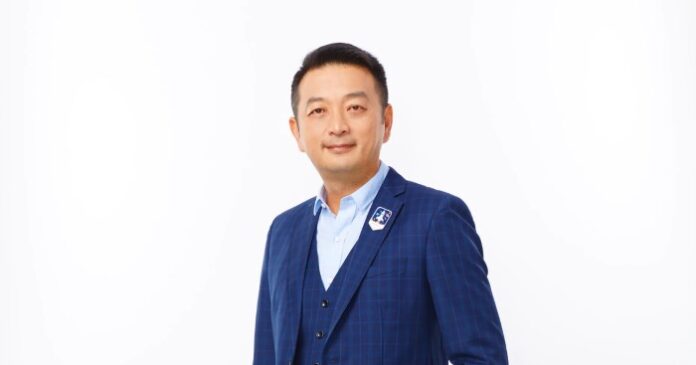 Trip.com Group Co-founder and Chairman James Liang believes that Chinese international travellers will likely fall back into old travel habits and preferences once borders reopen. 
Liang spoke to Asia Gaming Brief in an online interview following his presentation at the Trip.com Global Partner Summit 2021 held in Macau earlier this month, where he forecast China to begin reopening its borders to the world around mid-2022. 
"China will gradually open up and start to remove restrictions in six months. Maybe by the end of Q3 or Q4, it'll return to normalcy. When the border is completely open, we'll see pent-up demand to travel outside of China for sure," said Liang.
In 2019, the number of outbound journeys from China reached approximately 169.2 million, up from a mere 47.6 million a decade earlier. This year, the number is expected to jump only slightly from the numbers achieved in 2020 to 25.6 million.

Liang says he doesn't expect China's outbound tourist preferences to have changed as a result of the two-year pandemic, confident that the popular destinations preferred pre-pandemic will see a very strong rebound – including Japan, Thailand, South Korea, and Macau.
"The popular choices will still be the popular choices especially internationally. Domestically of course, given these two years, there have been new attractions and new hotspots within China. The Chinese tourism industry overall is still developing very rapidly. So there are new hotspots. Internationally, we should see a similar pattern."
In 2019, Japan pulled ahead of Thailand as the most popular outbound tourist destination for the Chinese. Other destinations growing in popularity for the Chinese included the Philippines, Cambodia, and Myanmar. Hong Kong and Macau also command a considerable share of outbound tourist visits.
Interestingly, Liang says a lot of new and accelerated travel trends have come out of the domestic tourism industry in China.
Mega-resort theme parks, such as the Chimelong Tourist Resort in Guangzhou were already seeing significant growth before the pandemic hit, but have become even more popular over the last two years, says Liang. 
These mega resorts offer a cluster of theme parks and attractions and countless hotels, catering to tens of thousands of guests at a time.
"You see massive resorts such as Chimelong … They have several massive theme parks all in one area. Instead of Disneyland having only two hotels they have ten to twenty hotels. And those were emerging and doing very well during the pandemic."
Liang says the pandemic also saw the popularisation of small groups or private groups of tourists, as opposed to big tour groups of 30-40 people.
"That trend was there before Covid but that definitely accelerated. They will continue to do well even after Covid."
However, one dark cloud that continues to persist is the rumored Chinese tourist blacklist. Essentially a naughty list of countries that have been identified by the Chinese government as targeting Chinese nationals for gambling.
It is expected that countries on this list would have restrictions placed on them by the Chinese government to discourage travel – such as the suspension of group tours and visa agency services for these countries, though details about this have been scarce.
"I'm not that familiar with that business. Traditionally [gaming tourism] has not been part of our travel business. Our target customers are usually family leisure travelers. For the type of business, you're talking about they usually directly book with the casino. They usually don't go through us."