Trip.com Group's CEO, Jane Sun, believes that Chinese outbound travelers will gradually increase as international flights resume, and visa applications continue to rise.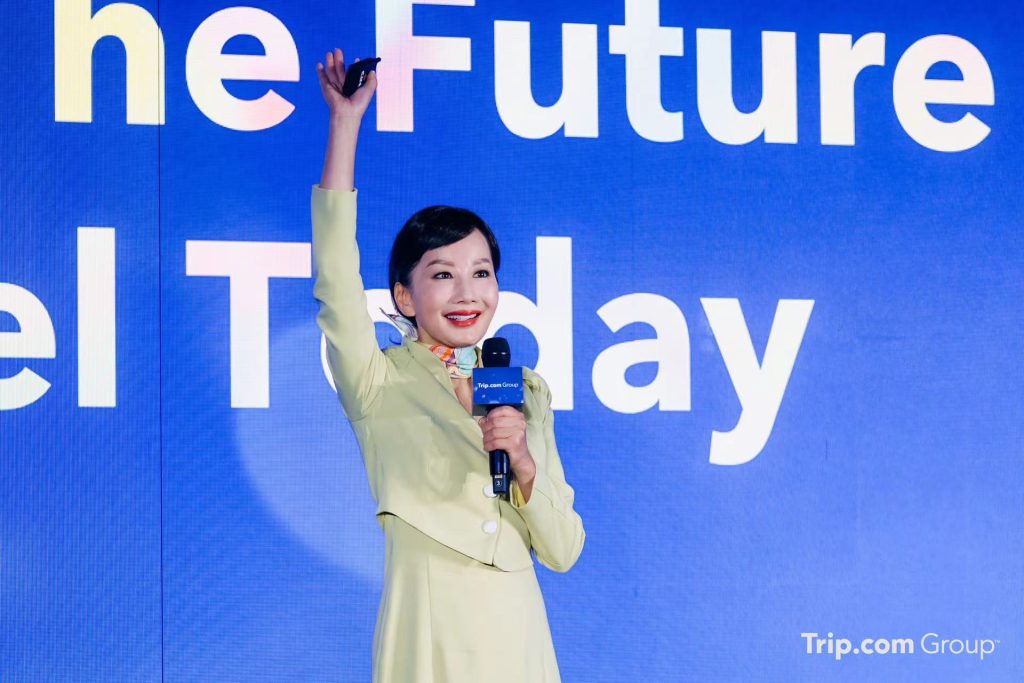 Speaking to the media on the sidelines of the Envision 2023 global partner conference of Trip.com Group, Jane Sun noted that some popular outbound destinations, such as the United States, Japan, South Korea, and Australia, were included in China's third phase of resuming outbound tours after lifting pandemic-era restrictions. Currently, China has opened outbound tour groups to 78 countries and regions.
Before the pandemic, mainland Chinese tourists spent more money abroad than tourists from any other country. In 2019, the total spending reached $255 billion, with group tours estimated to account for approximately 60 percent of that expenditure.
Following China's reopening, the major online travel agency, Trip.com Group, held the Envision 2023 global partner conference on Monday in Shanghai, China. They invited about 700 industry partners from around the world to discuss the latest travel trends post-COVID and enhance their partnerships in preparation for further recovery in international travel.
China domestic travel well ahead of 2019 levels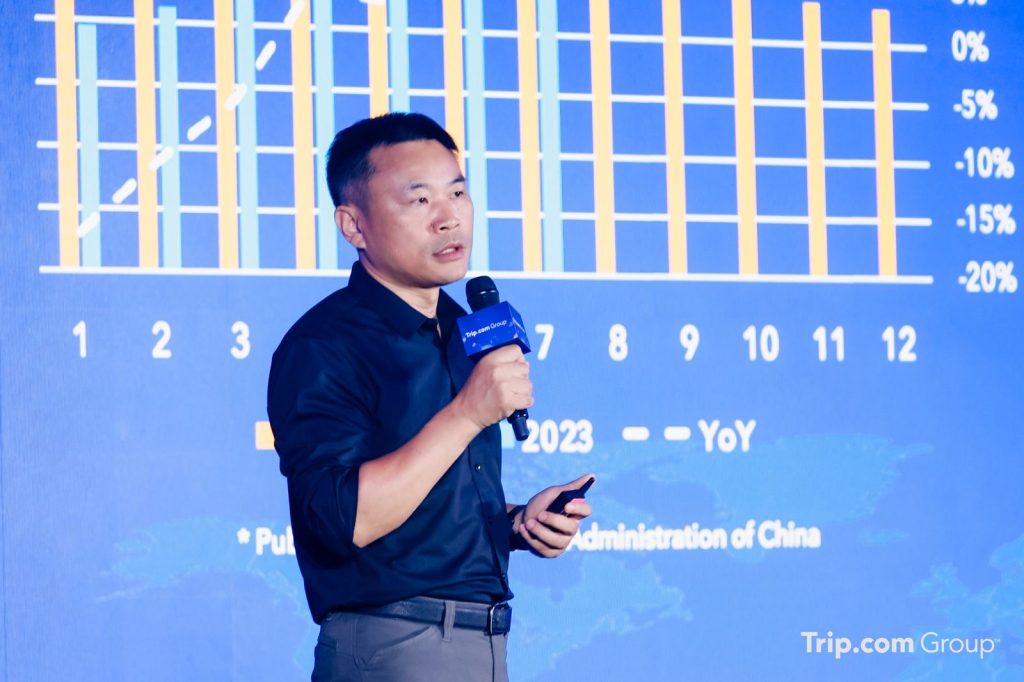 Tan Yudong, CEO of the Flight Business Group from Trip.com Group, revealed that air traffic passenger numbers for domestic travel in July are 12 percent above pre-COVID levels, with prices also 20 percent higher than in 2019.
During his presentation to industry partners from around the world, Tan mentioned that some industry partners have concerns about China's economic recovery, which is not as robust as expected. However, Tan points out that Trip.com's platform has recorded a significant increase in bookings for the next three months.
According to the group's second-quarter 2023 results, domestic hotel bookings have exceeded 60 percent of those in the same period in 2019.
Tan notes that the Chinese domestic market is mature, characterized by high online penetration and regulation. It is likely to experience moderate growth. However, the overseas market shows great promise. This year, both the share of the overseas flight business and the absolute number of segments from the old system for markets have grown significantly. The number of bookings from overseas passengers has increased by more than 100 percent. Clearly, the company's future growth will come from globalization.
Another aspect is that China's mainland cross-border market is slightly behind, having only recovered to approximately 55 or 60 percent. In terms of market capacity, it has already reached an average of 89 percent, leaving ample room for future growth.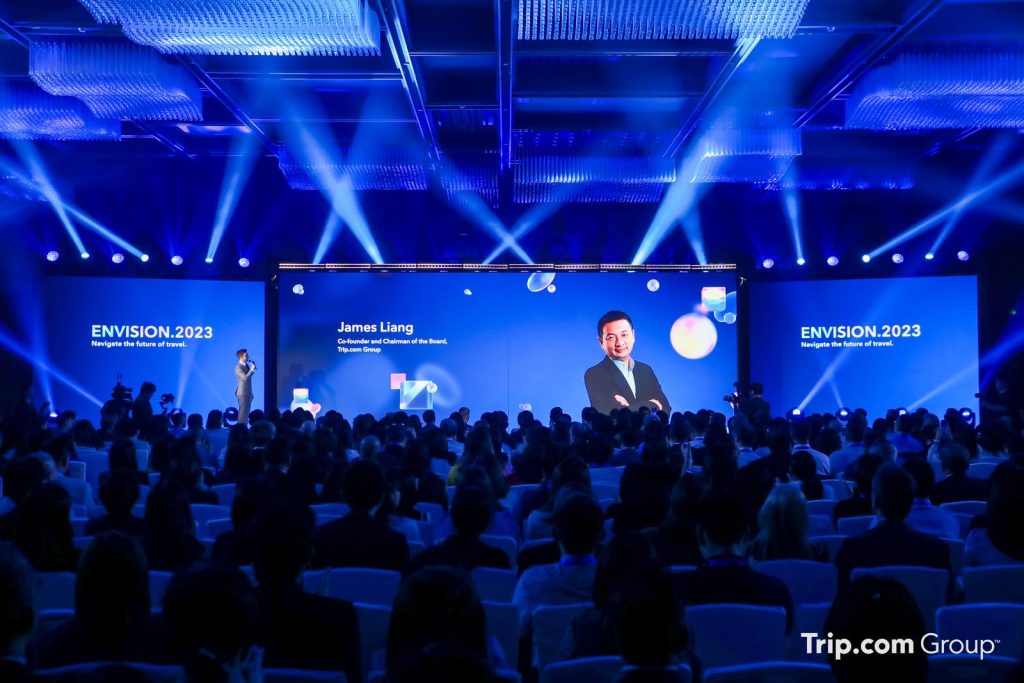 Changes in travel patterns
Based on a large volume of data analysis, Trip.com Group's CEO, Sun, has noticed changes in the travel patterns of Chinese tourists. She points out that safety is the primary concern for family visitors, closely related to COVID. Therefore, the firm has suggested that local tour operators, hotels, and airline partners offer masks to visitors to make customers feel well-protected when they travel abroad.
Additionally, Chinese tourists now prefer smaller groups. The firm has observed that they are more inclined to hire drivers and tour guides and prefer traveling with close family and friends rather than joining large buses with 50 strangers. Another notable change is a shorter booking window, indicating that people may need less time to prepare their travel plans. Sun also notes that wellness-themed and family-oriented travel products are gaining significant momentum.