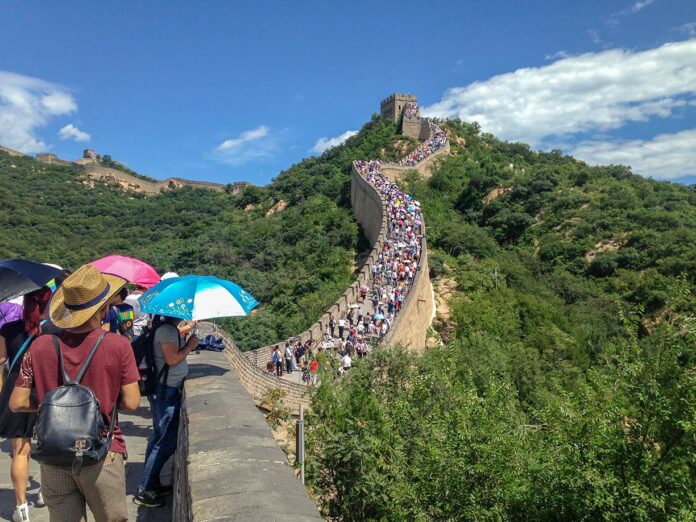 Leading brokerage Bernstein raises concerns that, "Q3 has been trending worse (for Macau Gaming), as there were 41 days of Macau border closure." 
Bernstein expects Greater China travel between Hong Kong, Macau, China and potentially Taiwan to be fully in place by year-end and 2023 to show strong visitation, which may facilitate mass and non-gaming revenue strength for Macau gaming component.
While the timing of full travel resumption into Macau from Hong Kong and China remains unclear, Bernstein envisages several steps are anticipated to reopen travel occurring during summer and autumn of 2022, which is expected to improve the mass recovery in 2H22.
In the brokerage's view, while the reopening may be delayed as China pursues its Dynamic Zero COVID policy, long-term thesis on Macau remains firmly in place which narrates that, "China wants an economically viable and politically healthy Macau and the gaming industry plays a critical role in allowing that to continue."
Macau will continue to benefit from China growth while maintaining the gaming industry as a core element of its success, Bernstein argues in a report.
A team of 10 analysts at Bernstein authored 48 page report titled, "China Premium Consumer Tracker: Consumer Confidence Low after Q2" spotlighting key eight areas of economy tracker including Macau Gaming, China Travel and Logistics, China Luxury Goods, China Apparel & Sportswear, China Cosmetics, China Premium Beverages, China Beauty for European Brands, China Autos.
Amidst the gloomy data and numbers in terms of dwindling Gross Domestic Product of China and significant decline in consumer confidence data and numbers for second quarter which ended on Jun 30, one positive note, the report narrates that, "The severity of these has lessened significantly by the end of the quarter, although consumer confidence is yet to recover."
While the government sticks with its zero-Covid policy, quarantine requirements are significantly reduced recently to encourage travel mobility and consumption, though data on Hotel occupancy was much ahead of last year, the pattern remains volatile as Covid cases increase.
Macau gaming revenues suffered while the recovery in 2Q22 was still held back by travel impediments from China and Hong Kong.
The quarter ended in the city's biggest ever COVID outbreak and GGR declined in 2Q22 by 67 percent on a year-on-year basis.
The drop in GGR was largely felt with VIP tables revenue down materially more than the mass due to junket closures, while premium mass remained relatively better and luxury retail segment held strong, the report notes read.
With Macau border closure for 41 days in 3Q22 from Jun 22 till Aug 2 with an intent to contain the pandemic outbreak, Macau Government slammed a city-wide lockdown from July 11-22, compelling Casinos to shut, resulting into a phenomenal dip in GGRs by 98 percent versus Jul 2019.
"July 2022 was the worst month since COVID began, though August may slightly recover but is expected to remain dull and down by 90 percent versus August 2019," the report emphasized.
Chinese visitations to Macau dipped 79 percent in 2Q22 versus 2Q19 and hotel occupancy declined 34 percent in 2Q22 versus 46 percent in 1Q22 and 59 percent in 2Q21, still far below 90 percent plus prior to the pandemic outbreak, the report read.
Recommendations
Bernstein's top pick related to Macau is Sands China, which offers the best risk or reward opportunity at current valuations.
While MGM China looks exceedingly cheap and is good choice, if liquidity constraints are not an impediment, as the stock has more limited trading volumes and relatively small.
For stocks listed on US exchanges harping on the Asian recovery tune, Bernstein opts Las Vegas Sands, Melco Resorts & Entertainment, whereas Galaxy remains a 'safe choice' for exposure to Macau recovery and offers a compelling long-term thematic of mass share gain on capacity expansion.
Bernstein equally prefers to stay away from Wynn Macau and Wynn Resorts and tags both stocks as "Outperformers", finding relatively more compelling opportunities in other stocks at present as Wynn carries more risk.
While for SJM Holdings has no specific reason to remain invested, but based on the Bernstein thesis, the brokerage views the stock benefitting from any recovery momentum.
Impact on Stocks
The risk or reward trade-off presently is skewed favourably in light of an eventual visitation dent and impacted revenue recovery in Macau.
There has been some out-performance year-to-date in some stocks, many companies and stocks have been beaten down on regulatory and policy uncertainty and continued headwinds from COVID pandemic, the risk-reward trade-off at current valuations is compelling, if one has patience and long term investment horizon, the report read.