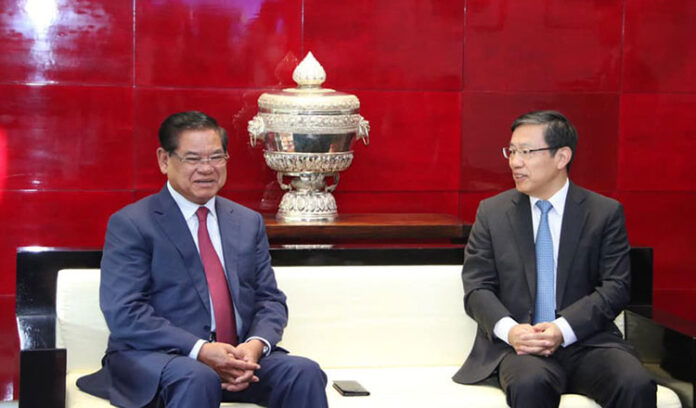 China's Minister of Public Security and Cambodia's Minister of Interior on Tuesday have agreed to continue strengthening their existing cooperation to stamp out cross-border crimes, including illegal online gambling, online scams and drug trafficking.
The cooperation agreement between the two countries was first signed in March 2019, which led to Cambodia announcing a ban on online gambling in the country only months after, and the extension was signed via video conference between the two ministers on September 28, according to local reports.
"Both sides have agreed to continue promoting law enforcement cooperation to prevent transnational crimes of all kinds, especially organised crimes, online gambling, online money extortion and drug trafficking," said a press statement from Cambodia's Minister of Interior.
The two ministers also reportedly praised the "excellent" relations between the two country's leaders and the efforts of law enforcement in both countries amid the Covid-19 pandemic.
The latest agreement follows further pressure from the Chinese government on Cambodia earlier this month to stamp out illegal online gambling in the country.
According to China Press, Chinese Foreign Minister Wang Yi met with He Nanfeng, Cambodian deputy and Chairman of the Cambodia-China Intergovernmental Coordination Committee on September 13.
Wang reportedly brought up the issue of online gambling, saying he hoped Cambodian law enforcement will completely eliminate online gambling to avoid affecting "practical cooperation" between the two countries.