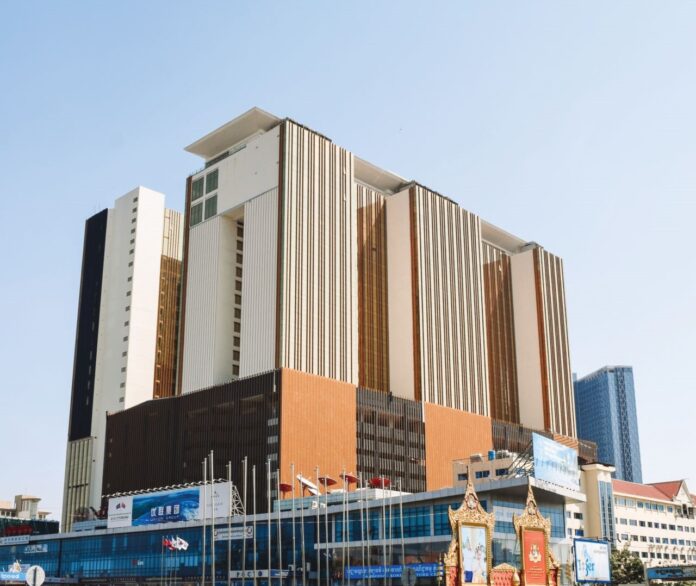 Analysts at Moody's Investor Services are expecting NagaCorp's performance to improve in the coming months as pandemic restrictions ease.
Moody's says that NagaCorp Ltd B1 credit rating reflects the "dominant position" of its Nagaworld casino in Cambodia, as well as a recovery in Nagaworld's operating performance following the reopening of its casino in September 2021, further easing of pandemic related restrictions and growing vaccination rates in Cambodia. 
The analysts also noted that NagaWorld is "isolated to some extent from domestic conditions" as it "generates most of its revenue from tourists and does not rely on local banks or capital markets for funding."
Earlier this month, NagaCorp posted a loss for 2021 due to the impact of Covid closures but said it had seen a strong rebound in volumes following NagaWorld's reopening in September.
The group swung to a loss attributable to owners of the company of $147 million, compared with a profit on that basis of $102.3 million the year earlier. Revenue plummeted 74 percent to $225.8 million, it said in a filing with the Hong Kong Stock Exchange.
Philip Lee, executive deputy chairman of NagaCorp said in an interview with Bloomberg that the lack of Chinese outbound visitors has not had a significant impact on NagaWorld's revenue.
"Our business is quite unique in the industry. We are not that reliant on visitation from China as our market really comprises a very strong domestic market, and that comprises of foreign residents [living in Cambodia], and expats," he said.