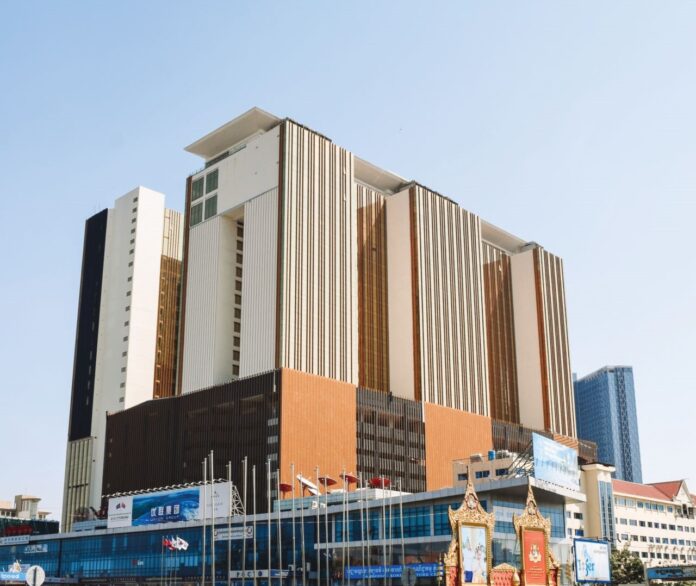 NagaCorp posted a loss for 2021 due to the impact of Covid closures, but said it had seen a strong rebound in volumes following NagaWorld's reopening in September.
The group swung to a loss attributable to owners of the company of $147 million, compared with a profit on that basis of $102.3 million the year earlier. Revenue plummeted 74 percent to $225.8 million, it said in a filing with the Hong Kong Stock Exchange.
NagaWorld, which is the only casino within a 200km radius of the Cambodian capital Phnom Penh, was closed for 6.5 months last year to control Covid. That compares with a closure of just 3.5 months the prior year.
However, the company said it had seen a stronger bounce back this time around, with business levels higher than they were prior to the second closure in March. The daily average of premium mass rolling in December was $10.3 million, exceeding the levels of January and February 2021. The daily average of EGM bills-in was $5.4 million and also exceeded prior levels, while the daily average of mass table buy-ins of $2.7 million was 87.2 percent of its February 2021 levels.
The mass table buy-ins further improved in January to $2.9 million.
At the EBITDA level, the company remained profitable turning in EBITDA of $15.6 million, helped by a greater proportion of its revenue coming from the mass and premium mass segment. The company said adjusted EBITDA was $22.4 million after excluding costs related to staff layoffs.
The mass market made up 49 percent of revenue last year and accounted for 70 percent of gross profit, compared with 29 percent and 59 percent respectively the prior year.
NagaCorp said its gross profit margin had improved to 64 percent in 2021 from 49 percent in 2020. 
Cambodians are not permitted to enter casinos and the country's borders remained closed throughout most of the year. However, NagaWorld is benefiting from the support of a large and growing expatriate community. Sino-U.S. trade tensions continue to drive manufacturing and other investment out of China and into Southeast Asia, with Cambodia being a key beneficiary. 
The country opened its borders to international travel from mid-November and has kept them open despite rising Covid cases, with the majority of the population now fully vaccinated.
NagaCorp also gave an update on its development projects, saying Chicago-based Skidmore, Owings and Merrill have completed the conceptual design work for the third phase of the NagaWorld development – Naga3.
It also said it's progressing with its project in Vladivostok Russia, with the construction of the structure of its hotel tower block now complete. The company said work will continue this year, but it gave no update on an expected completion date.