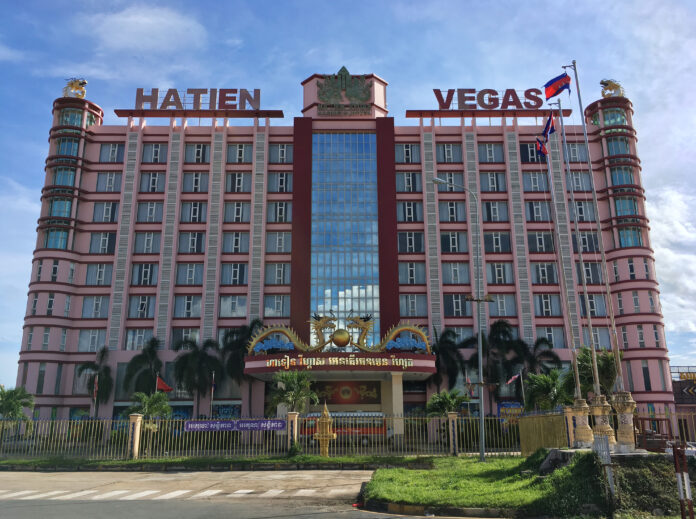 Only 20 out of the more than 200 casinos that were licensed in Cambodia in 2021 have reopened for business, meaning government tax revenue is a fraction of expectations in 1H22. 
According to figures from the Ministry of Economy and Finance's Commercial Gambling Committee of Cambodia, obtained by The Phnom Penh Post, tax revenue in the first half of this year hit just 8 percent of government targets.
That's despite Cambodia being one of the first countries in the region to reopen its doors to foreign tourists in November last year.
The report said that the budget law requires 174.2 billion riel ($43.55 million) in state revenues from commercial gambling. The CGCC notes that state revenues from lotteries and raffles ended up at about 76 percent of the segment's required amount.
Cambodians are not permitted to gamble in local casinos, which are therefore highly reliant on the resumption of international tourism, or on expatriates living in the country. NagaCorp's NagaWorld, which is the largest operator with a monopoly within a 200km radius of the capital Phnom Penh, has enjoyed support from foreign workers, though elsewhere it has been a different story.
Casinos along the borders with Thailand and Vietnam depend on cross border traffic and those borders only reopened recently.
Ministry deputy director for the financial industry Ros Phearun told the newspapers that 129 casinos had applied to renew their licenses and so far 13 had been granted.
Cambodia's tourism sector plays a vital role in the country's economic growth, contributing to some 12 percent of GDP annually. The onset of the COVID-19 pandemic saw international traveler numbers decrease by 80 percent from 6.6 million visitors to 1.3 million in 2020, falling further to 196,495 in 2021.
Although the land borders have now reopened for foot traffic between Thailand and Vietnam, casinos in the region are still said to be facing reopening headaches, such as staff shortages and the need to carry out maintenance and repairs.