Cambodia was one of the first countries in Asia to welcome back international travelers, though its border casinos are struggling to reopen amidst staff and building maintenance issues.
The country allowed the return of international travelers by air from mid-November and reopened its borders with Thailand from May 1st, although some testing requirements remain on the Thai side. There has also been an agreement to reopen with Vietnam.
Law firm Dezan Shira & Associates says the border relaxation will be a boost to Cambodia's tourism sector, which plays a vital role in the country's economic growth, contributing to some 12 percent of GDP annually. The onset of the COVID-19 pandemic saw international traveler numbers decrease by 80 percent from 6.6 million visitors to 1.3 million in 2020.
Early signs are promising with the number of tourist arrivals to the world heritage Angkor Wat rocketing by 622 percent to 33,205 in the first four months of this year, generating about $1.35 million in revenue. In April alone, 13,365 travelers visited the famous destination.
Cambodia's border casinos are almost wholly reliant on foot traffic from either Thailand, or Vietnam. They have been closed since April last year.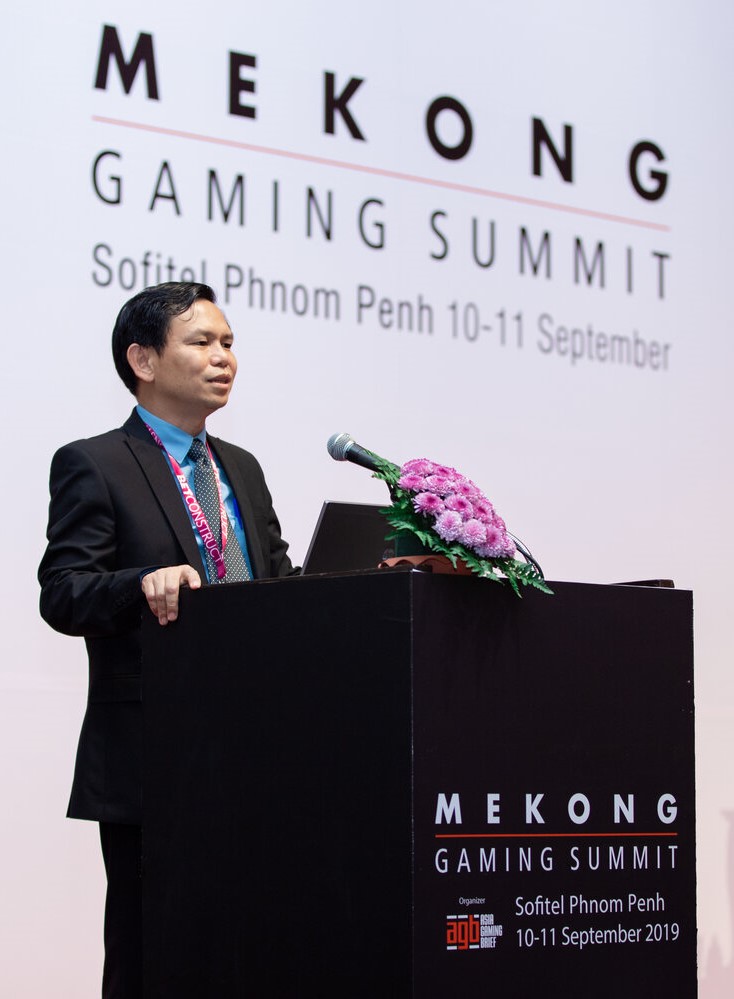 However, many are reportedly not in a position to reopen.
Speaking to Khmer Times recently, Ros Phirun, deputy-director general of the Finance Ministry of Cambodia said there have been several hurdles facing border casinos wanting to reopen.
"I have noticed that some owners wish to resume their business operations, but it is still impossible because [their] facilities were closed down for a long time. They also need to hire people for work."
Phirun said that many casinos in border towns, particularly in Bhavet and Poipet have yet to apply to renew their license, though casinos in other regions have already resumed operations due to an increase in tourism.
Phirun said some casinos need to renovate their buildings due to a lack of maintenance over the years, whilst others face a labor shortage.
Hak Vy, a hotel manager at Titan King Casino Hotel and Resort in Bavet City, told Khmer times that the lack of maintenance has damaged some casino facilities.
"I think it would be difficult to recruit the staff back because we have lost contact with many of them. Others might have switched to other sectors, including factories," he said.
Australia-listed Donaco International has said it is ready to reopen its Star Vegas casino in Poipet once it gets the green light from the government.
The company said 1Q22 had been yet another bumpy quarter and it has pared costs to the bone and is taking other measures to protect its balance sheet until it can open its doors.
Still, Donaco has said it sees light at the end of the tunnel.
"The March Quarter has been another challenging period for Donaco," said non-executive Chairman Paul Porntat. "We are ready to resume our Star Vegas casino as conditions improve and once we receive the go ahead from government authorities. As we wait for this to happen we are exploring additional options to protect the balance sheet and guarantee that the business remains in a sustainable position until broader conditions improve."
"We are almost at the end of this bumpy journey," he added.
The company reiterated that it has repaid in full a loan facility with lender Mega Bank International and that its cash burn in the quarter was within its targets."
Donaco said it was borrowing $5 million from CEO and executive director Lee Bug Huy, who has made an investment decision to offer financial assistance to the company while casino operations remain limited.
Cambodia's largest property, NagaCorp's Nagaworld in Phnom Penh, has fared better than other casinos during the pandemic due to support from the local expatriate community.
The company said it had continued to see its business recover in the first three months, with its EBITDA surging 83.3 percent to $60.5 from the final quarter of last year.
Overall gross gambling revenue came in at $1 million, up 33.4 percent sequentially. The mass table business surged 52.5 percent to $572 million, while premium mass was up 16.5 percent at $212 million. Referral VIP gained 62.5 percent to $13 million.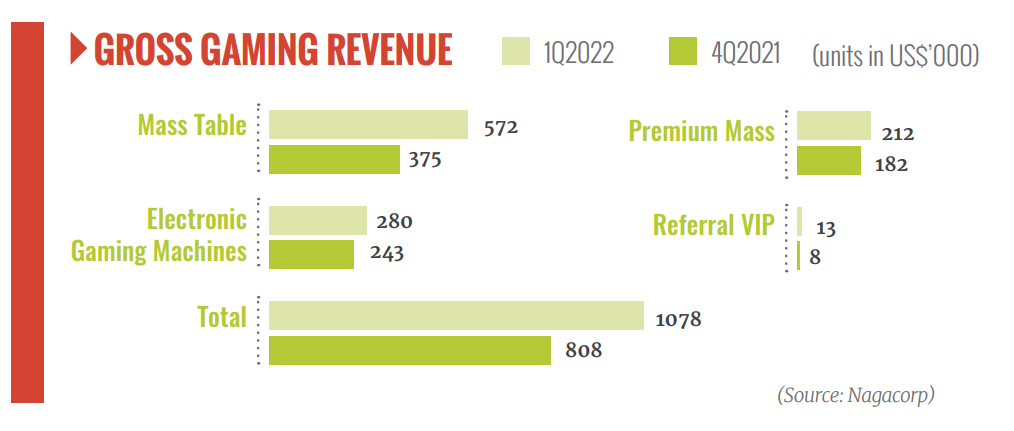 ---
Human rights groups call for scrapping of internet gateway decree
Thirty-two human rights groups have called for a controversial plan to establish a national internet gateway (NIG) into the country to be scrapped due to concerns over human rights and freedom of information.
The sub-decree would allow government-appointed NIG operators to block or disconnect online connections, retain traffic data for a year and provide information requested by the authorities.
"While the exact technical infrastructure and how it will be operated is still unknown, there is little doubt the NIG's true purpose is to enable the Cambodian government to tighten the noose on what remains of internet freedom in the country," the groups said. The NIG was due to have been put in place in February, but has been put on hold.
---
NagaCorp shakes up management roles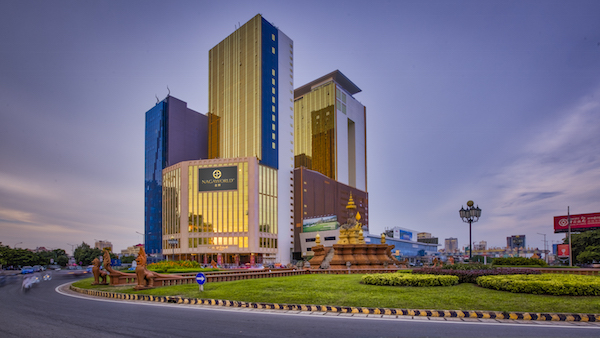 NagaCorp is changing the composition of its senior-level management, with the chief executive role helmed by Dr. Chen Lip Keong split into four parts and the new positions handed to his sons.
The company said the move was aimed at injecting "new vitality" into the management of the group. Under the re-designation founder and former CEO Tan Sri Dr. Chen Lip Keong has moved to the position of senior chief executive officer.
Mr. Chen Yiy Fon, Dr. Chen's son and an executive director of the company, has taken the role of chief executive officer – operations. Aged 41, Chen Yiy Fong has served the company since 2005 as an executive assistant to the founder and subsequently appointed as a non-executive director of the company from May 2009 to February 2011.
Another son, Mr. Chen Cherchi has moved from his role as managing director of finance and operations to chief executive officer – finance and treasury. A third son, Mr. Chen Yiy Hwuan, has been appointed chief executive officer – hotels.