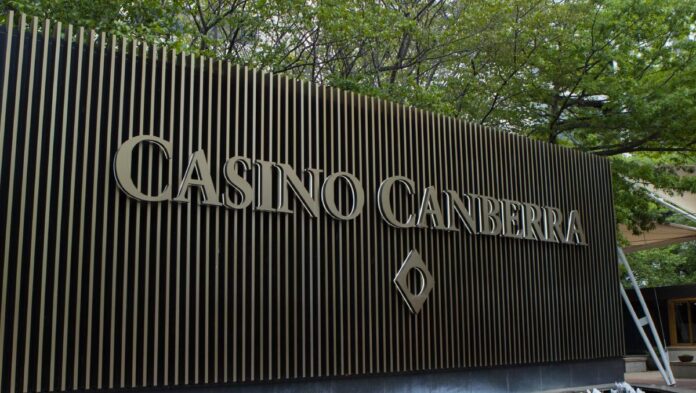 Hong Kong businessman Tony Fung has retired as the Chairman and Non-Executive Director of Casino Canberra operator Aquis Entertainment.
A company filing on Monday notes that the resignation is "effective immediately". Non-Executive Director Russel Shields is stepping in as interim Chairman "pending a formal offer", while the company's board is expecting to announce Shields' formal appointment to the chairman role "in the coming weeks".
Fung will continue to be a major shareholder and financier of the company with "no changes to the shareholding or financial agreements in place".
The company filing notes that "Mr Fung's retirement comes at a time where the industry is facing competing interests in profit versus factors such as responsible management of problem gambling and money laundering issues, and generally speaking, responsible management to justify the retention of the "social licence" to retain a gaming licence".
In a statement, Fung notes "it is not hard to see how my family's interest as a financial lender and majority shareholder to the casino business may appear to be a conflict of interest in relation to the priority of non-profit factors. As such, I feel that it is appropriate to step back and ensure the company receives stewardship by an independent board".
Tony Fung bought Casino Canberra, and the associated gaming license in 2014 from Casinos Austria International.
In May the company said it had renewed stalled talks with the capital government over its planned redevelopment of the casino into an integrated resort precinct. The company had been given conditional permission by the government in 2017 to operate 200 electronic gaming machines, however, talks have been stalled due to the pandemic.
An initial proposal by the group in 2015 for the property's redevelopment included some 500 slot machines, which it's not allowed to operate under current legislation.
After having its bid rejected in 2018, the capital government countered with a proposal for 200 slot machines and 50 electronic gaming machines, under certain conditions.
The negotiation so far has been inconclusive.
The redevelopment plan is slated to cost AU$330 million ($240 million).