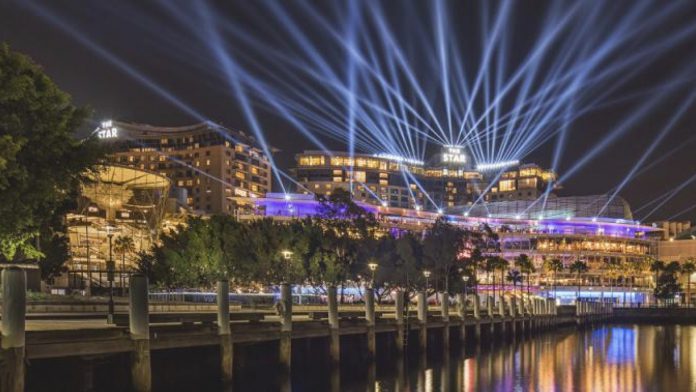 Law firm Slater and Gordon has filed a class-action lawsuit against Star Entertainment, saying investors have a strong case against the operator.
The suit was filed in the Victorian Supreme Court and is seeking compensation for misleading or deceptive representations made by the company in relation to its compliance with regulations. It will refer to investors who bought shares between March 29, 2016 and March 16, 2022.
The 108-page statement of claim says that Star has continually held itself out as an ethical and responsible casino, complying with the law.
However, media reports in October 2021, which are now being probed by an inquiry in New South Wales, alleged the company cultivated high rollers who were linked with organized crime and had failed to comply with anti-money laundering investigations.
Star's share price dropped by more than 25 percent following the reports, wiping $1 billion off the company's market value.
Slater and Gordon Class Actions Senior Associate Ben Zocco said the firm's investigation into whether investors had a case against Star began last October, and the analysis undertaken to date suggested that investors had a strong case.
"For the last six years, Star has held itself out to be a model casino operator that took its obligations seriously and followed not only the letter of the law, but the spirit of the law," he said.
"Star insisted that it took compliance seriously and ran its business ethically, honestly, and with integrity. Our investigations to date, in addition to the extraordinary evidence revealed so far in the Bell Inquiry, suggests that they did everything but."
"When investors purchase shares in a listed company, they are entitled to assume that all of the material information relevant to its financial position had been disclosed to the market," he said.
"Our case is that Star failed to do so, and, therefore, investors are entitled to compensation for their losses."
The case also asserts that Star's representations about policies being in place to mitigate risks such as money laundering, corruption, bribery, insider trading, and restrictions on the use of gambling products were misleading or deceptive, as were claims that any conduct by Star's directors or employees that was inconsistent with company values – which were designed to help maintain its reputation and protect the wider community from harm – would not be tolerated.
On Wednesday, The Star confirmed the class action and said it intends to defend the proceedings.
Star CEO Matt Bekier resigned this week resigned to take responsibility for the problems that have surfaced during the suitability inquiry in New South Wales.
So far the probe has heard that VIP players put $900 million on China UnionPay cards. When asked about the payments Star replied that the funds had been used for hotel and general expenses.
One high roller admitted he had put $11 million on his CUP card in one day without any red flags being raised.
A series of officials have admitted to misleading regulators and the National Australia Bank over the various payments and activities of junket, Suncity Group at the Star Sydney casino.