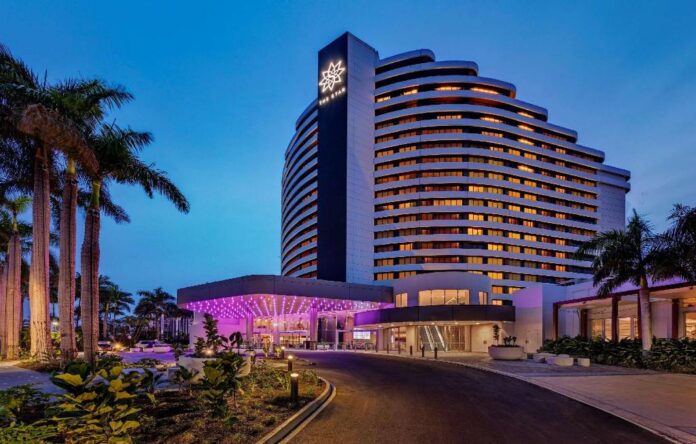 Queensland has become the second Australian state this week to announce tougher gambling laws, including stiffer disciplinary penalties of up to A$50 million ($35.3 million).
The moves follow inquiries into lapses in corporate governance and money laundering at Crown Resorts and Star Entertainment. Crown was found unsuitable to hold a license in each of the three states in which it operates, while a probe into Star in Sydney is due to wrap up at the end of August.
Attorney-General and Minister for Justice Shannon Fentiman said the proposed reforms in the Casino Control and Other Legislation Amendment Bill 2022 will help prevent criminal influence and exploitation in casinos.
"This Bill will ensure Queenslanders can have confidence in the integrity of our casino laws," the Attorney said in a press statement.
"These reforms are considered to be examples of best practice casino regulation and will be in place before the opening of the new casino at Queen's Wharf to be operated by The Star."
The amendments to the bill will also include measures to minimize gambling harm and will help to speed the transition to cashless gambling.
Moving towards traceable electronic transactions was a recommendation of the Finkelstein Inquiry into the Crown Casino to prevent money laundering, it said.
"This Bill will modernize Queensland's gambling legislation to allow new payment methods and systems to be considered for use, provided they are safe and reliable," she said.
"We will also ensure that we can maintain our strong gambling harm minimisation measures.
"These amendments will not only provide the government with the flexibility to consider new and innovative approaches to gaming, but will ensure that emergent technology can be subjected to appropriate controls in order to address potential risks."
Star Entertainment operates the Treasury Casino & Hotel in Brisbane, The Star Gold Coast in Queensland and The Star Sydney. It is also redeveloping the Queen's Wharf in Brisbane as part of a consortium with Chinese investors, including Hong Kong's Chow Tai Fook.
The company said it was reviewing the bill and the potential implications for its Queensland operations.
The Queensland government held out the prospect of further amendments depending on what emerges from the ongoing Star inquiry. So far, the Bell Inquiry has heard wide-ranging evidence of lapses in corporate governance and a culture that has put profit over its regulatory duties.
Star executives and managers have argued that the problems were contained to the international VIP business, which went all out to bring in Chinese high rollers at the expense of the rules. It allowed more than $900 million to be placed on China UnionPay cards for gambling, which it then passed off as hotel and travel expenses, among other details that have emerged.
The Victorian government earlier this week proposed new legislation that will further enhance the compliance and enforcement powers of its gaming regulator as part of its oversight of Crown Resorts.
Minister for Gaming and Liquor Regulation Melissa Horne says the legislation "will strengthen the already robust oversight of the casino operator" and that the government is "continuing to hold Crown to account."
The new laws will give inspectors of the Victorian Gambling and Casino Control Commission (VGCC) greater access to surveillance equipment and casino records, requiring casino employees to assist inspectors to access and operator surveillance equipment to monitor activity on the casino floor.
The Victorian regulator also announced new rules governing electronic gaming machines (EGMs) at the Melbourne casino aimed at reducing gambling harm.
Under the new rules, EGM players at the casino will no longer be able to play more than one machine at a time. EGM players will also not be allowed to use any item to hold down buttons which can facilitate continuous play.