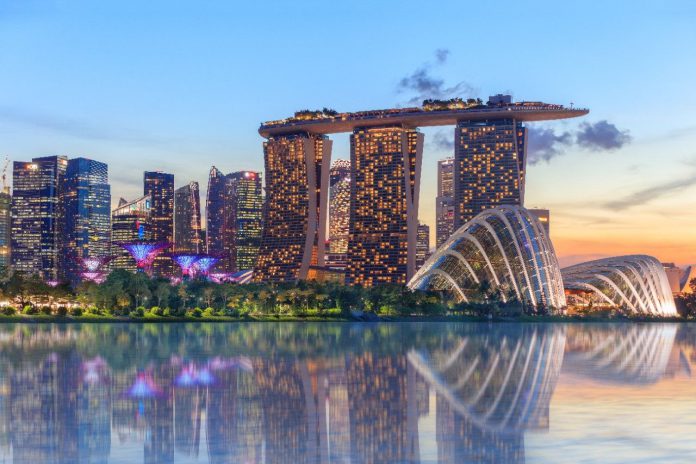 The outlook for Asia Pacific's gaming industry remains challenging next year, with a return to full visitation and pre-pandemic revenues not seen until at least 2023, or 2024, Fitch Ratings forecasts.
In its 2022 outlook for global gaming, the credit rating firm also noted that jurisdictions that rely heavily on inbound Chinese visitation will be particular laggards, as Beijing is not expected to move away from its zero-Covid policy and its borders will remain closed.
In addition, there is likely to be considerable near-term volatility due to strict health codes around the region.
The firm said most of the gaming companies it rates have been taken off the "negative outlook" list, with those remaining predominantly in Asia.
In Asia Pacific, the report focuses on Macau, Australia, Singapore and Malaysia.
Fitch says there is potential for Macau to outperform next year due to pent up demand and because travel visas to the gambling hub aren't an issue as long as there are no local Covid cases.
"If travel between China and Hong Kong recovers faster than our gradual recovery assumption, Macau revenues should outperform," it said, adding the caveat that China's view on Covid will be a complicating factor in Macau's recovery relative to countries that are learning to live with the virus.
One key factor to watch in Macau next year will be the new concession process, which is likely to result in volatility in the lead up to the June 2022 expiry deadline. However, Fitch said it expects the government to be pragmatic and there are unlikely to be major upsets.
"That said, the potential loss of a gaming concession would be a material credit negative to APAC subsidiaries and parent holdcos," it said.
Regulatory concerns are also seen as being an overhang in Australia in 2022, as Crown Resorts takes measures to regain suitability and it waits for the outcome of a Royal Commission in Western Australia.
Star Entertainment is also expected to face regulatory reviews following media allegations similar to those that sparked the Crown Resorts probes.
In terms of gambling demand, Fitch sees Australia as rebounding quickly with the mass market returning to pre-pandemic levels. VIP levels will remain low due to a junket ban, but historically the sector has not made up a large proportion of casino revenue and therefore is unlikely to affect the operators' credit profiles.
In Singapore, Fitch sees revenue returning to about 75 percent of 2019 levels from 50 percent this year, while Malaysia will see a rebound to 65 percent from 25 percent this year.
Margins will remain intact despite lower visitation due to efforts made during the crisis to improve efficiencies and streamline costs.