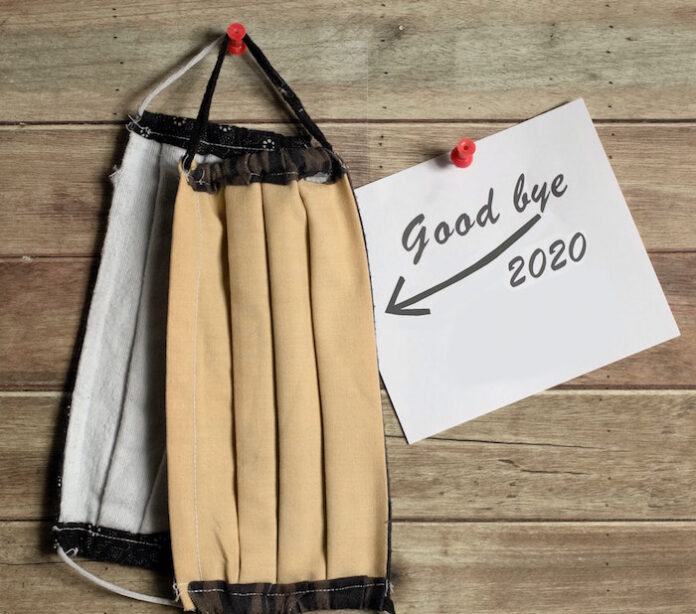 This is the last Thank Goodness it's Friday for 2020 and a suitable time for reflection and a look ahead at what we might expect for 2021. 
It's become an annual tradition now for Asia Gaming Brief to gather views from key industry figures on what has most surprised them in the year just passed and to put on their clairvoyant hats for the year ahead.
Over the years, we've had some remarkably accurate forecasts, though I can safely say that no one saw this coming. Looking back at comments from the beginning of the year, neither did anyone see just how long this was going to last and how far-reaching the pandemic would be. 
While it's likely a year that most would like to forget, there have been positives. One is the speed and agility with which the industry has moved to adapt to change. 
As we move into 2021 and the first people begin to receive Covid-19 vaccines, there is light at the end of the tunnel, though it's only a glimmer. A new outbreak in New South Wales, Australia and rapidly rising cases in South Korea and Japan have highlighted the massive challenge health authorities are facing in trying to contain a highly contagious virus in a globally connected world.
This year again, we asked our commentators to wrap up the year for us and to stick their necks out on what the future may hold. Their comments will be published in full on our website and magazine over the coming weeks, but here is a taste of a few key themes.
Although news of the latest outbreaks is enough to dampen spirits, there is a building sense of pent up demand.
"If you asked me this six months ago, I would have said I think people will be slow to re-adopt crowded activities," said Dennis Andreaci, managing director of Andreaci Consulting. "It looks like many people are growing impatient and are more willing to get back to doing what they like to do."
Across Asia, that still involves gambling.
"There's nothing that can hold back the real premium and regular players once they are allowed back in easily," he adds.
Cambodia's NagaCorp has reported strong numbers after reopening, while Singapore and Malaysia have also done better-than-expected due to pent-up demand from locals. They won't replace lost revenue from tourists, but it has planted the seeds of recovery. 
In Macau, progress is slow, but looking increasingly steady.
"As we approach the Year of the Rat, there is greater optimism," said Desmond Lam, professor in integrated resort management at the University of Macau. "Mainland Chinese cities are already in full recovery mode despite pockets of coronavirus."
For Dominick Stenson, casino manager at Queenco in Cambodia's Sihanoukville, the most surprising thing about the year is the fact that businesses have survived at all given the "unprecedented operating conditions."
"Although many did not survive, others and not just the mega corporations adapted quickly and made the adjustments and strategic changes in order to stay afloat."
This time a year ago, no one had heard of a travel bubble, although now it appears they will be a key feature of 2021. 
"Although these are still largely under discussion around the region, specific talks have involved South Korea and CNMI, as well as Vietnam and China," says Fortuna Investments director, Tim Shepherd. "Look for these bubbles to drive gaming revenue and re-investment by operators."
The ability to adapt to change during the year was clearly demonstrated by the sports betting industry. As events came to a halt across the world, businesses scrambled to find alternatives, creating "emergency" content, which in some cases has created a new stream of business.
"As we see more and more leagues reopen, there is still a steady demand for much of the content we put out there originally as "emergency content," said Michael Maerz, managing director APAC at Sportradar. 
While the world was glued to Covid-19, the gambling industry in Australia had another distraction. The lengthy probe into whether Crown Resorts was fit to hold a license in Sydney given serious allegations aired in an investigative media report had industry watchers on the edge of their seats.
Jamie Nettleton, a partner with law firm Addisons said shake-out from the inquiry is likely to have the most long-lasting impact on the industry.
"Evidence given during the hearings, as well as matters that have arisen in the course of the submissions, have highlighted matters which any gambling licensee, whether based in Australia, or overseas, should heed in conducting their business," he said.
David Green, principal of NewPage Consulting, expressed surprise at just how badly the company had performed. 
"I expect Crown may face an extended suspension of its NSW license, during which time it will be required to undertake major reform of its management and board and to distance itself further from James Packer," he said.