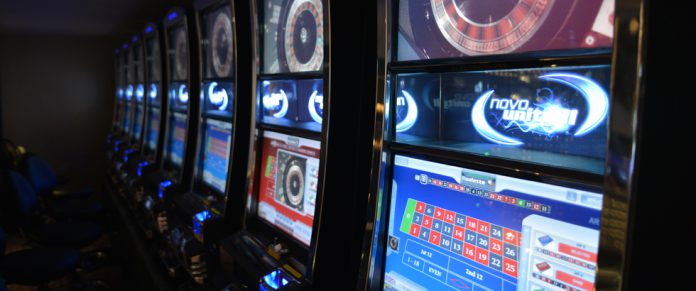 The Western Australian government is planning to set maximum caps on bets at electronic gaming machines at AU$10 ($6.6) on the main casino floor – set to commence on July 1st of this year. The Gaming and Wagering Commission notes that it is also 'progressing a direction in relation to pre-set weekly loss limits, pre-set weekly time limits and carded play in all machines' – set to come into effect by December of 2025.
The new reforms come about after the Perth Casino Royal Commission, set up in March of 2021 to investigate allegations of misconduct at Crown Perth, found that legislation regulating the casino 'is not fit for purpose and requires replacement'.
The Gaming and Wagering Commission was also found to have deficiencies in how it 'exercised its power and responsibilities'.
Of the 59 new recommendations now issued by the Royal Commission, the Western Australian government fully supports 49, while eight are supported 'in principle' and one is supported 'in-part'.
Regarding the limits on play, the new recommendations include setting a mandatory 15-minute break for players after three hours of continuous EGM play, and a maximum of 12 hours play in a 24-hour period, as well as a limit of 28 hours of play in a seven-day period. Carded play is also mandated for EGMs.
Perth Casino will also be directed to collect player data including: player buy-in and buy-out time and amount, play periods, player turnover, player losses and wins, gambling product and any 'further information as the Gaming and Wagering Commission reasonably requires for anti-money laundering and responsible service of gaming purposes'.
Gamblers will also be required to produce financial capacity to be able to join the casino's Pearl Room membership, with a mandate to request updated documentation on request.
The GWC is also requesting a rewrite of existing legislation, with the 1984 Casino Control Act to be 'replaced by a new act and a revised Gaming and Wagering Commission Act (if required)'- this will both comprise the regulations of licensed casinos and the structure of the regulating body.
Under the casino regulation side, duties are to be added including identifying and mitigating casino gaming risks and gambling-related harm, 'ensuring the probity and suitability of those engaged in casino gaming operations' and the 'prevention of criminal infiltration including money laundering'.
Casino licenses will also be required to undergo periodic reviews by the regulator 'at least every five years, with the review to be tabled in Parliament'.
The new suggestions also mandate the prohibition of junkets 'unless authorized and individually licensed by the regulator'.
Additional suggestions include a mandate that 'includes the power to make directions as to […] all operations of the Perth Casino, not just gaming operations'. In addition, the regulator would have the power to engage an individual to 'inquire into and report to the regulator on any matter relevant to the performance of the regulator's functions in relation to the casino licensees, its associates or the conduct and organization of casino operations'.
Its also requesting that a code of conduct be expanded 'to require the disclosure of attendance at social events at Crown Perth Resort by departmental officers who perform duties under the Casino Control Act 1984'.
The new measures also considered whether a statutory prohibition on poker machines should be maintained, which the Western Australian government upheld.
The group also pushed for a review of penalties for regulatory offenses, with the government now undergoing a review of the figures.
A restructuring of the internal arrangements for the regulatory body has also been proposed.
The GWC is also going to be required to have an 'information sharing arrangement' with the nation's financial crimes watchdog AUSTRAC and have an external advisor for AML and CTF financing.
The many recommendations are now subject to review and implementation.