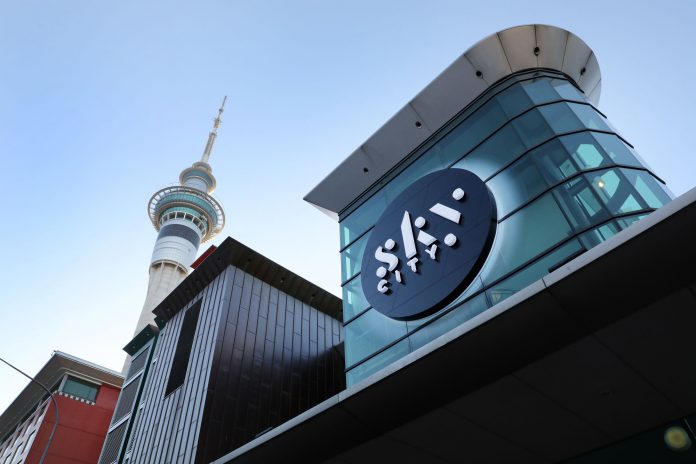 New Zealand and Australia casino operator SkyCity has announced that it saw 167.8 percent increase in its net profit during its fiscal first half-year, ending December 31st, topping NZ$22.8 million ($14.44 million), as group-wide revenue rose by 59.6 percent, to NZ$462.6 million ($293.07 million), year-on-year.
Group EBITDA also soared during the period, up 421 percent yearly, to NZ$106.3 million ($67.34 million).
The results were largely driven by the group's gaming operations in Auckland, with saw gaming revenue rise by 166.3 percent yearly, to NZ$222.4 million ($140.9 million).
This was largely derived from gaming machines, which hit NZ$156.1 million ($98.89 – an annual increase of 160 percent.
Table games revenue at the property also increase, by 182.2 percent year-on-year, to NZ$66.2 million ($41.94). The group notes that the table games performance recovery was 'constrained, with open hours over the period below pre COVID-19 levels, despite no forced closures mandated.
During the period, the property recorded average occupancy of 77 percent.
Regarding the group's Adelaide casino, gaming revenue increased just 29.5 percent yearly, to AU$91.3 million ($63.79 million), also derived mostly from gaming machines – which rose 50.1 percent, to AU$51.6 million ($36.05 million).
Table games revenue was up just 9.9 percent during the period, to AU$39.7 million ($27.74 million).
The group noted that it did increase its market share in EGMs from 6.84 percent pre-pandemic to 9.35 percent during the first half fiscal year.
However, it did notice that it saw 'significant cost pressures, with increases largely arising from increased compliance and governance, professional advisory services and property utilities'.
The investigation by the South Australian gaming regulator into its suitability to hold a casino license, due to alleged breaches of anti-money laundering and compliance regulations is currently on hold, pending the release of the civil proceedings launched by Australia's financial crimes watchdog AUSTRAC.
The group now estimates that resolution of the AUSTRAC proceedings could 'potentially take 1-2 years'. However, it notes it is 'not yet possible to reliably estimate any potential financial penalty'.
It also notes that the South Australian gambling regulator review could still result in 'regulatory action'.
The group does note that it has 'over 80 dedicated compliance people […] across the group'- with the cost of response to Australian regulatory matters in the first fiscal half year totaling AU$6 million ($4.19 million), with total to-date spend topping AU$10 million ($6.99 million).