Star Entertainment said it knows it needs to speed up board renewal following evidence given at the Bell Inquiry in New South Wales, but says it's also mindful of the need for stability during the transition.
The probe into Star's suitability to own a license for its casino in Sydney has heard a litany of management failures and attempts to mislead banks and regulators. It heard more than $900 million was put on China UnionPay cards for gambling purposes, which was then passed off as hotel and travel expenses when questions were asked.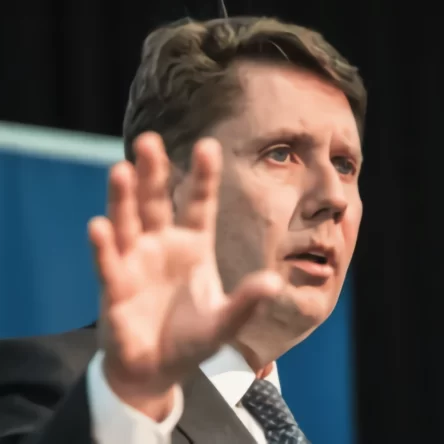 The first head to roll at Star was CEO Matt Bekier, who said he was taking responsibility for the failures. During his turn on the witness stand, he said the corporate culture was secretive and not transparent. 
Last week, it announced three more top-level resignations. They were Harry Theodore, who has served as chief financial officer, Greg Hawkins, chief casino officer, and Paula Martin, chief legal and risk officer. 
In its filing to the Australian Stock Exchange on Friday, Star said the board acknowledged the need for "accelerated board change and would embark on a program of renewal in a timely manner."
"The board is also mindful of the need for stability in the transitional period."
Star also said that Sally Pitkin would step down by the end of the current financial year at end-June, while Gerard Bradley would step down from the board in coming months.
Bradley has been a member of the board for nine years. Gerard Bradley is the chairman of Queensland Treasury Corporation and related companies, having served for 14 years as Under Treasurer and Under Secretary of the Queensland Treasury Department. 
He also previously served as chairman of the board of Trustees at QSuper, a superannuation provider.
Pitkin, who also sits on Link Group's board and chairs Super Retail Group, told the inquiry on Friday that there was "a recognition that a new board needs to lead the company through the reform process into the future" at Star and that she had offered to be "the first director to step down".
She told the probe that a wide-reaching clean out was under way, starting with the most senior staff.
Rival operator Crown Resorts had to go through a similar process after it was accused of similar malpractices including money laundering through its casinos.
Crown went through an inquiry in New South Wales and two Royal Commissions in Victoria and Western Australia. All three found it unsuitable to hold its license, though it was not permanently stripped from the operator, despite recommendations for that to happen in Melbourne.
On the stand on Friday, Pitkin blamed senior executives for being "indifferent to legal and ethical standards," local media reports.
The VIP team had the loudest voice given the competitive threat from Crown Resorts opening a new casino at Barangaroo in Sydney.