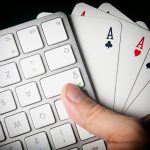 The online gambling industry may have its estimated AU$50 billion ($33.46 billion) annual turnover cut and media outlets lose a significant source of revenue if the government acts on the recommendations from a parliamentary inquiry to ban trailing commissions for online gambling.
Trailing commissions are fees paid to websites that refer people to gambling companies.
A parliamentary committee in 2011 noted concerns with affiliate payments but the practice has continued.
The inquiry, led by a government senator, has recommended "national regulation prohibit commissions being paid to staff or any third party involved in the referral or provision of online gambling to an individual".
"The committee heard that this practice tends to be detrimental to those experiencing gambling harm," Labor MP Peta Murphy, said.
Communications minister Michelle Rowland told The Guardian that the government is examining the parliamentary inquiry's recommendations and engaging with industry.
"This will be done expeditiously," Rowland said. "I am on the record saying that the status quo is unsustainable, but we will have a comprehensive response in due course."
"Let me be very clear about what this government wants to achieve. We want to fulfill the principal of harm minimization," she told the publication.
Gambling companies pay trailing commissions in various ways, some by a percentage of the losing bet, others by a monthly fee.
Revenue from trailing commissions is understood to be significant.