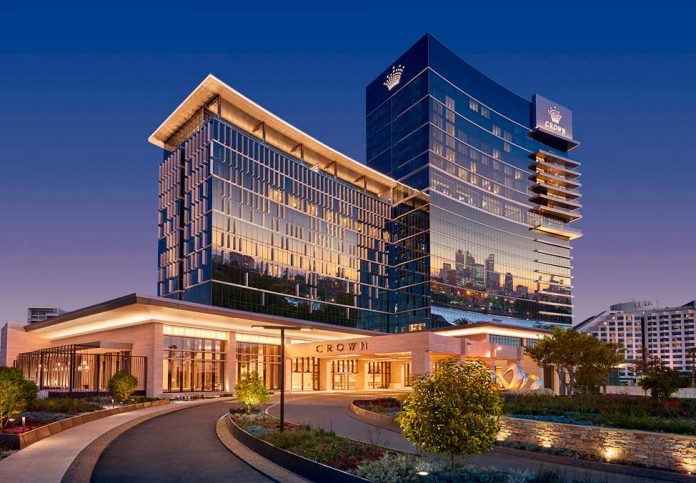 Blackstone Group won regulatory approval from Western Australia and now has one final step before it can complete its A$8.9 billion ($6.3 billion) takeover of Crown Resorts.
The U.S. investment group won approval from regulators in Victoria and New South Wales earlier this week. It now just needs approval from the Federal Court later this month.
Crown agreed to the acquisition in February this year after Blackstone came back for a third time with a sweetened offer. Shareholders voting overwhelmingly in favor of the deal in May. 
The Gaming and Wagering Commission and the Western Australian government said the approval had been subject to tough conditions.
These included enhanced reporting to prevent money laundering, non-interference requirements to prevent Blackstone's institutional investors becoming involved in the day-to-day operations of the Perth casino and the obligation to report any regulatory action by an Australian or overseas body.
Blackstone is also unable to change its corporate structure or financing without providing notice and gaining approval.
"The State Government has already made significant improvements to the regulatory regime and remains committed to establishing an even tougher regulatory and governance framework to ensure whoever owns or runs Perth's casino is held to account," Racing and Gaming Minister Tony Buti said.
"The conditions on Blackstone, combined with upcoming reforms, will ensure appropriate standards are upheld at Perth's Casino."
Crown has been the subject of two Royal Commission inquiries in Victoria and Western Australia and the Bergin Inquiry in New South Wales. All three found the company unfit to hold its casino licenses after damaging revelations, including money laundering.
Rival Star Entertainment is currently going through a similar process and is waiting to hear whether it will be found unsuitable to hold its Sydney license.
In giving its approval, the Victorian Gambling and Casino Control Commission (VGCCC) said it has stipulated a series of measures that the two companies will have to adhere to and which are legally enforceable. 
"In reaching this decision, our specialist team put in many months of work investigating the suitability of the Blackstone Group to become an associate of the Melbourne casino operator," said VGCCC Chairperson Fran Thorn.
"Our approval comes with stringent conditions which balance delivering stronger controls on the casino and ensuring it continues to be the flagship casino in Australia. We will take action should any of these conditions not be met by either Blackstone or Crown."