Outside of the global pandemic, the trade war between Australia and China is casting another dark shadow over Australia's already-strained VIP gaming industry, prompting operators to start looking elsewhere for recovery.
The spat between the two countries began towards the height of the coronavirus pandemic – around April 2020. At the time, Canberra was calling for an inquiry into the origins of the coronavirus, a move that China's deputy head of mission, Wang Xining said: "hurts the feelings of the Chinese people."
China responded by blocking many of Australia's goods and services. As of today, exports of Australia's timber, barley, coal, copper, sugar, wine, and lobster have ground to a near standstill, which is estimated will cost the country up to A$19 billion a year.
However, the most significant development for our industry came as a move from China's culture and tourism ministry warning its citizens not to travel to Australia for study or play. More than 1.4 million Chinese tourists travel to Australia each year (pre-pandemic), and 260,000 students are enrolled in Australia's schools and universities.
Choking the supply of Chinese visitors (including tourists, students, and their wealthy families) would most definitely have an impact on VIP-facing casino operations, but there are mixed views as to how this would affect their overall financial stability.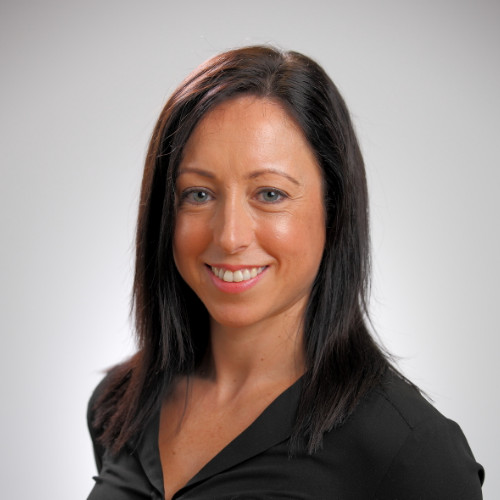 Asia Gaming Brief spoke to Kelly Amato, Director of South-East Asia Industrials at Fitch Ratings, about the impact of the trade war on international-focused VIP developments, such as Crown Sydney, notwithstanding the current NSW license debacle and company shakeup.
"In answer to your first question on what would happen to developments like Crown Sydney which were "banking" on Chinese VIPs, undoubtedly this will affect the economics of the project if there were limitations on visitations from these VIPs," she said.
"VIP has historically made up a smaller proportion of Australian gaming operators' revenues than domestic."
Amato pointed out that China's arrest of Crown employees in October 2016 led to a significant fall in VIP visitation and revenue, but noted that this eventually rebounded.
"Further, VIP has historically made up a smaller proportion of Australian gaming operators' revenues than domestic. It is inherently more volatile, and operates at lower profit margins than domestic – so, from our perspective, further volatility or declines in this business would have less of an impact on the overall operations of the gaming operators given the size and stability of their domestic mass-market operations," she added,
Gaming industry veteran Ben Lee, however, did not share the same optimism as Amato, arguing that a large part of what is classed as the "domestic VIP market" is still made up by Chinese international players – the only difference (between that and VIP) is that they are not under any rolling chip program.
"China is the biggest market for tertiary education in Australia," said Lee. Over 260,000 students were enrolled in secondary and tertiary education in Australia in 2019. These students are visited by their parents and relatives, who spend big amounts across Australia's casinos.
Lee said this domestic factor was so significant, that there was a stage when Crown Resorts had even set up a lifestyle team, whose sole purpose was to assist Chinese VIP families to set up bank accounts, buy property and enroll their children in schools – services akin to those of a private bank.
"There was a lot of business coming to casinos indirectly as a result of Chinese students," noted Lee.
"With the ongoing trade war and Crown's targeting of Chinese gamblers in 2016, there is suspicion that Australia has made it onto China's blacklist," added Lee.
"If we are on the blacklist, that means any Chinese citizen wanting to travel to Australia will need to go through massive scrutiny in order to obtain the appropriate exit visa."
With the trade war showing no signs of abating anytime soon, operators may need to look to other VIP markets to fill the void post-Covid, according to gaming industry veteran David Green.
"With the departure of SunCity from the market and the aggressive focus which the PRC has now on the recruitment of Chinese for gaming tourism, there is no doubt that Australian casinos are looking elsewhere for VIP players."
"Indonesia has always provided a pipeline for Burswood (Crown Perth) and there is a smattering of Thais, Malays, and Singaporeans. Australians also have a high propensity to gamble, and there are enough of legal gambling age to ensure the domestic market remains substantial and robust (COVID aside)," he said.
---
Aristocrat eyes digital M&A
Aristocrat Entertainment CEO Trevor Croker said the company plans to "significantly escalate" its focus on convergence products and services, which may involve mergers and acquisitions. In his annual address to shareholders, Croker said the group had undertaken a strategic review of its business over the past year in response to the Covid-19 crisis. While the overall strategy of the company won't change, there may be changes in emphasis, he said. "In the context of COVID, and with the encouragement of our customers, we will continue to significantly escalate our focus on convergence products and services as part of our strategy," he told the meeting. "We remain ready to invest to accelerate our strategy."
Donaco returns to Q4 Ebitda profit
Donaco International, the operators of casinos in Cambodia and Vietnam, said it had positive EBITDA of A$0.2 million in the first half of the fiscal year after the final three quarters of the year generated $2.7million. Revenue declined to $6.3 million from $40.9 million.