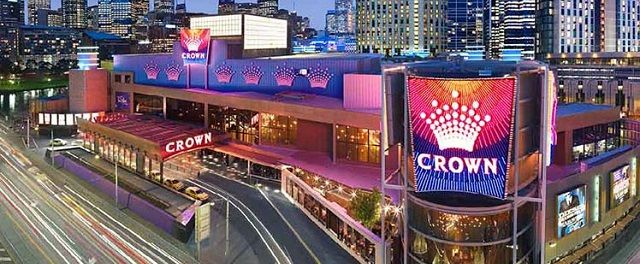 Crown Resorts has received the maximum fine possible under the Casino Control Act for its lax control over junket operations at its flagship Crown Melbourne property.
The operator was fined A$1 million by the Victorian Commission for Gambling and Liquor Regulation (VCGLR).
VCGLR Chairman Ross Kennedy said that whilst this is not the first time that the Commission has taken disciplinary action against Crown, it is the first time that Crown has been fined the maximum fine available to the Commission under the Casino Control Act 1991.
"That fine reflects the seriousness of this matter, and the fact that Crown's failure to implement a robust process occurred over an extended period," he said.
"Robust processes must be implemented to ensure that Crown's Melbourne casino remains free from criminal influence and exploitation. These are strict and legislated regulatory requirements, and this is an area where Crown has repeatedly failed."
Crown is under investigation in Victoria and Western Australia for its governance practices after a probe in Sydney found serious breaches, including money laundering through its casinos. As a result, Crown was found to be unsuitable for a license for its new property in Barangaroo, Sydney and is undertaking sweeping reforms to regain the permit.
The VCGLR also said Crown needs to stop dealing with junkets until it has satisfied the commission that its procedures are now compliant. However, the company has already said it would no longer deal with junkets anyway as part of its reforms to regain suitability.
The commission also found that Crown had failed to gather the necessary information to establish the probity of its junket operators and it failed to ensure that decisions relating to such assessments were made by decision makers in a position to prioritize Crown's regulatory operations over commercial considerations.
Other failings included a lack of record keeping related to junket probity, which makes it unclear as to how Crown reached decisions in this regard.
The allegations against Crown, which revealed widespread lapses in corporate governance, were first aired in a television documentary by Australian media.
The company is currently the subject of a takeover proposal worth $8 billion from U.S. private equity firm, Blackstone.