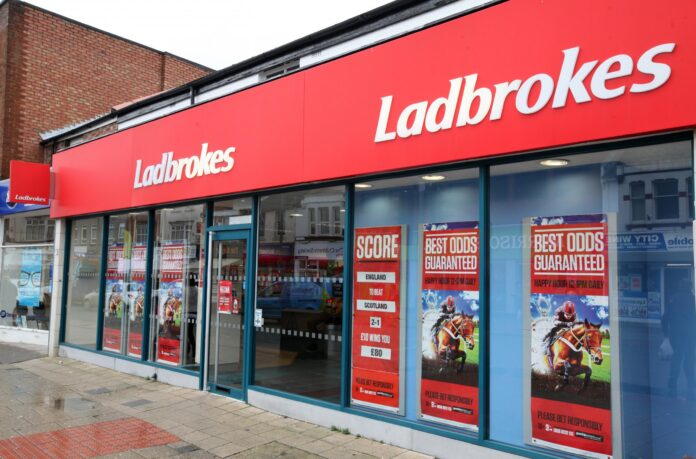 As Australia's gambling authorities ponder how to shake up the country's regulatory framework, Carly Richardson, general counsel of Entain Australia, outlines some of the biggest challenges facing companies in meeting their commitments in this area.
The company operates in Australia under the Ladbrokes, Bookmaker, and Betstar brands and recently attempted to buy Tabcorp's media and wagering assets in a $2.7 billion bid, which was rebuffed as too low.
Following numerous public inquiries into Australia's casino giants, including two Royal Commissions in Victoria and Western Australia and an inquiry in Perth, the industry is bracing itself for what may come down the pipeline in terms of new regulation.
Richardson said she sees challenges in two spheres. Firstly she said there can be a lack of understanding about how the industry works.
"There can be a desire to apply a quick solution to a perceived problem without taking the time to collect appropriate evidence or research, or without factoring in that a "one size fits all" approach is extremely unlikely to solve the issue and may create unintended new problems," she wrote.
"In response to these challenges, we are focusing on doing more to educate the general public, including our stakeholders and customers, about what we do, how we operate, and the layers of regulation that we are subject to.
We aim to maintain meaningful relationships with regulators, to openly share information and gain external insights."
From the other side of the coin, she said the company also faces issues in complying as some parts of the customer base are reluctant to share personal and financial information, whether that is in response to responsible gambling, or AML/CTF queries.
"Understandably this may stem from suspicion about why we are asking for this information, including what purpose we will use it for and who else may see it, or based on a desire to protect individual privacy.
"We are working on ways to know more about our customers while obtaining that information in a more seamless and less-invasive fashion. With time these types of interactions will become more common and accepted as usual practice, however we need to do what we can to help customers become comfortable with these processes."
Richardson was sharing her insights into compliance and regulation ahead of the five-day "Regulating the Game" education program in Australia, held at the ICC Sydney on 7-11 March next year. Entain is a key sponsor for the event, which was organized by Senet and the International Center for Gaming Regulation at the University of Nevada, Las Vegas.
While companies such as Entain are taking proactive steps to exceed the minimum standards of legislation and regulation, Richardson expressed concern about the lure of illegal gambling sites, which do not carry such onerous requirements.
"While ACMA has a role to play in educating consumers and shutting down illegal sites, at our end we want to ensure that complying with legal requirements isn't seen as a burden for our customers," she said, referring to the Australian Communications and Media Authority.
"Entain aims to be at the forefront of new technology relevant to our industry, such as advancements in verification technology and account management tools.  Being a business centered around technology, we know how rapidly things can evolve and we have dedicated resources to keep pace and stay on top of new offerings that will help make our customers' journey more enjoyable." 
One area that presents enormous potential for improvements in AML and responsible gaming is the increasing adoption of cashless gaming and digital wallets.
Richardson said the number of cash transitions seen on the company's platforms has shrunk considerably and is only a small percentage of deposits, making it easier to assess cash-based transactions.
However, digital wallets have the benefit of providing additional audit trail capabilities, and with more eyes supervising those transactions as they pass through the system, there should be reduced risk of financial crime going unnoticed, she said.
"Digital wallets also allow for more stringent monitoring of betting behavior and the capability to identify potential gambling red flags, which is problematic in cash-based retail settings."
"This is an area where the industry and other stakeholders such as financial institutions could benefit from the ability to share more information for AML/CTF purposes."
"We also recognize that as with any new technology, new ways can be found to circumvent or confuse the audit trail, and that regulators, industry, and experts will need to work together to identify and help mitigate those risks as they emerge."
Richardson notes that "Regulating the Game" will provide a rare opportunity for regulators across state and federal jurisdictions to get together to share ideas.
Australia has a patchwork of regulations in its various states and territories, which lead to an inconsistent approach.
One area in particular that this is evident is in the National Consumer Protection Framework, which was intended to bolster consumer protection and greater consistency.
"The National Consumer Protection Framework was heavily supported by industry, so it is disappointing that it was unable to be truly "national" and consistent in nature."
"There are many layers of regulation at a Federal and State/Territory level, and it adds to administrative burden when the regulation varies amongst States and Territories. The time and resources dedicated to complying with these complexities would be better directed towards player safety programs.
We believe consistent and more effective player safety messaging for advertising is an important NCPF measure, however that measure has not yet been released."
She adds that the industry would benefit in general from stronger lines of communication between operators and regulators in the area of financial crime.
"It would be useful to have ongoing engagement with regulators about compliance outcomes to better identify what is being done well and where industry may be falling short, as currently we don't get to see all pieces of the broader picture. For example, it would be useful to know when reporting has led to an investigation or charge as that could assist internal training and procedures. Learning more about the outcomes of reporting could also assist us to use our data in a more effective way."
–
Regulating The Game 2022 is a prestigious 5-day education program designed to build individual and organizational capability, deepen sector knowledge and advance thinking and discussion about contemporary best practice gambling regulation.
Regulating The Game 2022 will include a mix of lectures, case studies and group work to ensure attendees access the latest thinking and knowledge, apply principles in practice and have the opportunity to hear from each other and benchmark regulatory frameworks and approaches with Australian and international regulators and industry stakeholders.
See more information on the website here.