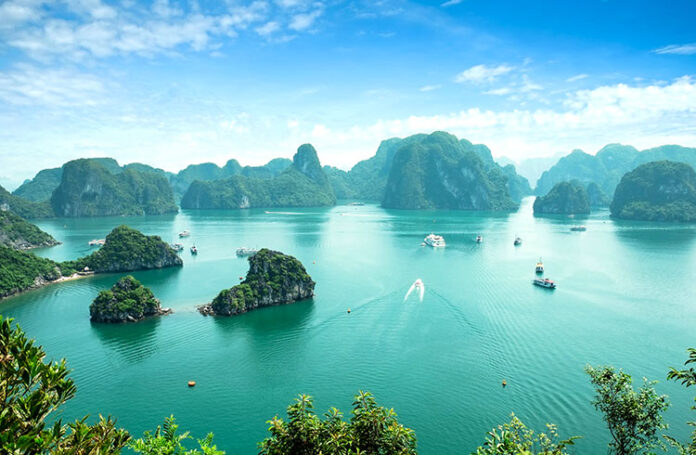 Vietnam is open for business, however international tourism levels are still far below their pre-pandemic peak.
Vietnam received 602,000 foreign tourists in the first half of this year. This is 6.8 times the number of arrivals compared to the same period last year when pandemic-related entry restrictions were still in force. However, this is just 12 percent of the five million target set for this year.
Soaring prices, coupled with ongoing travel restrictions in some major markets, such as China are dampening demand.
"Russia was also a major source market for Vietnam and is effectively closed off following the invasion of Ukraine."
There has been demand from U.S. travelers, but currently visa-free travel is only available for 15 days and many long-haul travelers want to stay longer. Groups from Singapore and Thailand are also visiting. In the second half of the year, the government plans to step up marketing efforts to bring in tourists from the U.S., Europe, the Middle East and India.
Domestic travel demand on the other hand has been strong. According to the International Air Transport Association (IATA), the country has one of the fastest-growing domestic aviation markets. In the first six months of this year there were 38.9 million domestic arrivals.
Vietnam expects to receive 87.8 million passengers entering through airports nationwide in 2022, including 82.8 million domestic travelers and five million foreign arrivals, with the latter figure being the lowest in just over a decade.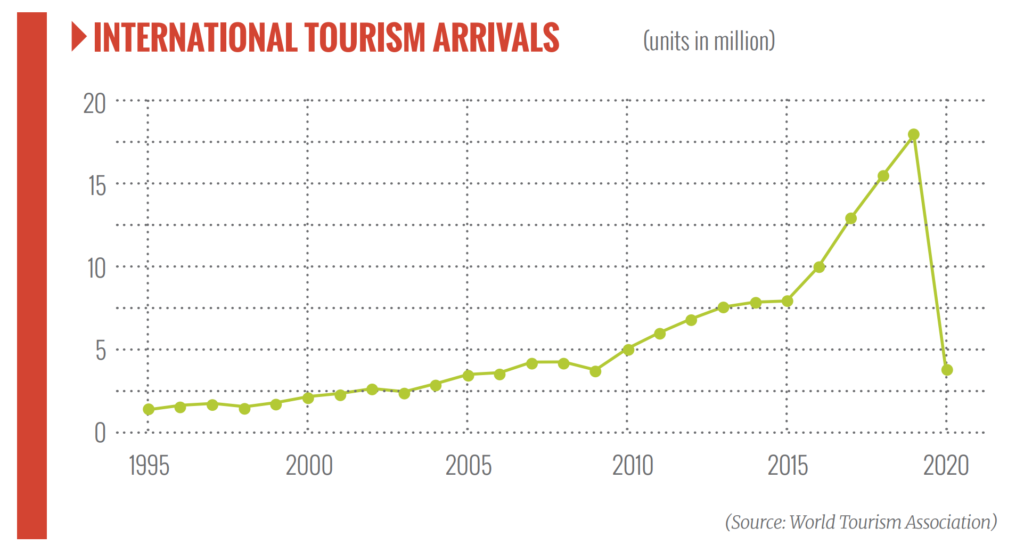 Flight connectivity is also improving with budget airline Vietjet Air announcing nine new flights to India earlier this week. The launches would take to 17 the number of direct services to India, one of Vietnam's most promising tourism markets, Vietjet deputy CEO Nguyen Thanh Son said.
Industry watchers see bright prospects for Vietnam's integrated resorts, however, they are wholly reliant on a pick up in foreign tourism.
Most of Vietnam's casino resorts are restricted to foreigners apart from the Corona Resort & Casino on Phu Quoc in the south and a still under construction property in Van Don in the far north.
The government recently said it would expand its three-year pilot program allowing locals to gamble for another two years and extend the privilege to two other resorts, though industry watchers said they do not expect there to be a free-for-all when it comes to locals gambling.
The two properties to be added to the scheme are Sun Group's Sun World Ba Na Hills, and a new development from VinPearl on Hon Tre Island in Nha Trang. Both of the local developers were given the go ahead under the original scheme for two of their other developments.
More recently, the local government in Vietnam's Ho Chi Minh City put forward the idea of allowing casinos in the city's five-star hotels, with locals access. The administration is looking at measures to stimulate nightlife in the city and kick start the economy post Covid.
Local media reported that the proposals have been sent to the city's National Assembly.
The report said that locals over 18 and tourists would be permitted to gamble in the casinos under the proposals.
However, Nguyen Thi Hong Hanh, Deputy Director of the Ho Chi Minh City Department of Justice, warned that there are conflicting opinions about allowing locals to gamble and therefore the suggestion needed careful review.
There are currently no casinos in Vietnam's two major cities, although there are about 10 to 15 VIP clubs that feature slot machines in five-star hotels. Tim Shepherd, director of Fortuna Investments, has previously told AGB that he sees a strong future for these properties as the expatriate business community swells.
---
TKHS sees Vietnam as Asia bright spot for hospitality
TKHS Group, which has been in Vietnam since 2017, said it has made a major investment in the country by forming a joint venture company, TKHS Global Logistics (Vietnam) Co.
The business incorporates the existing Vietnamese business of TKHS Group as well as that of its local partner formerly known as Global Logistics and Express Co., Ltd.
The newly formed company is poised for success and well-positioned to provide a consistently high level of service for its customer base in Vietnam, under the local leadership of CEO Mr. Trong Huynh, former CEO of Global Logistics and Express Co., Ltd.
Mr. Trong has 15 years experience in handling the shipping, importation and local delivery of hospitality and gaming equipment as well as other commodities, navigating through the complex customs clearance requirements of Vietnam.
The company now maintains offices in Ho Chi Minh City, as well as Hanoi and Danang, providing sea freight, airfreight, customs clearance, local delivery and installation services. Furthermore, existing, scalable warehouse operations are in place in Ho Chi Minh City and Danang.
The company currently has a market share of over 70 percent of all gaming equipment imports into Vietnam and also caters to other customers with complex, time-critical requirements such as Nokia for which TKHS is handling all warehousing and distribution in Vietnam. TKHS Vietnam is now able to offer full importation services into Vietnam as well as distribution services.
---
Pre-departure test requirements dropped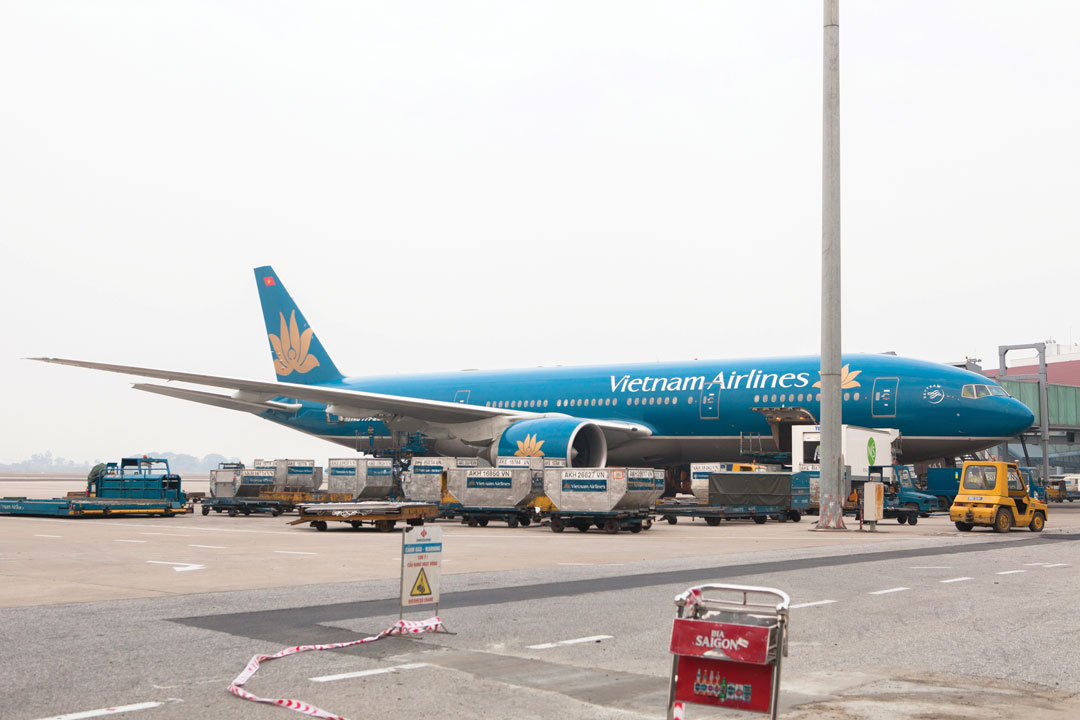 Vietnam has dropped its requirement for foreign travelers entering the country to be tested for Covid-19 prior to entry, VNExpress reports. The new rules from the Ministry of Health came into effect on Sunday, May 15, 2022.
Previously, anyone entering Vietnam needed to present a negative PCR test for Covid-19 within 72 hours prior to departure, or 24 hours if a rapid test is done.
Vietnam economists urged the government to lift the Covid-19 test requirements for foreigners and expand its visa exemption list for travelers from certain countries such as Australia, Belgium, Canada, India, New Zealand, the Netherlands, Switzerland and the United States.
The group proposed that rapid Covid-19 testing at border gates should only be done for those entering the country that have shown symptoms such as cough or fever.