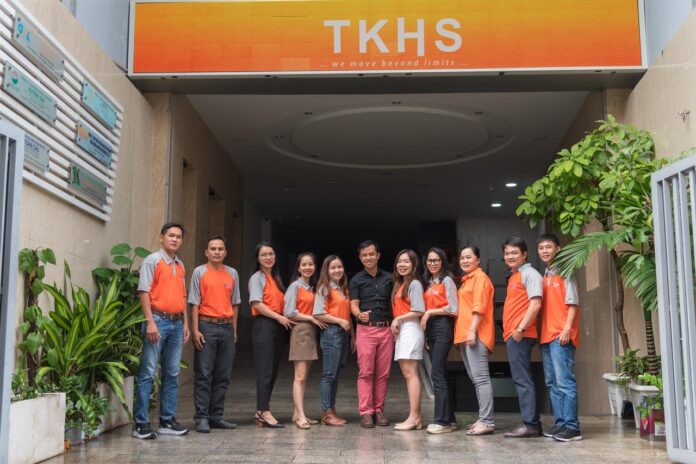 TKHS Group, which has been in Vietnam since 2017, said it has made a major investment in the country by forming a joint venture company, TKHS Global Logistics (Vietnam) Co.
The business incorporates the existing Vietnamese business of TKHS Group as well as that of its local partner formerly known as Global Logistics and Express Co., Ltd.
The newly formed company is poised for success and well-positioned to provide a consistently high level of service for its customer base in Vietnam, under the local leadership of CEO Mr. Trong Huynh, former CEO of Global Logistics and Express Co., Ltd. Mr. Trong has 15 years experience in handling the shipping, importation and local delivery of hospitality and gaming equipment as well as other commodities, navigating through the complex customs clearance requirements of Vietnam.
The company now maintains offices in Ho Chi Minh City, as well as Hanoi and Danang, providing seafreight, airfreight, customs clearance, local delivery and installation services. Furthermore, existing, scalable warehouse operations are in place in Ho Chi Minh City and Danang.
The company currently has a market share of over 70 percent of all gaming equipment importations into Vietnam and also caters to other customers with complex, time-critical requirements such as Nokia for which TKHS is handling all warehousing and distribution in Vietnam. TKHS Vietnam is now able to offer full importation services into Vietnam as well as distribution services.
TKHS Vietnam also overseas TKHS's operations in Cambodia and Laos, both of which are rapidly expanding markets in the hospitality sector.
During a recent visit to Vietnam, TKHS Founder and CEO Samuel Wilson commented "We are delighted and excited to join forces in Vietnam with our joint venture partner.
This is the perfect arrangement for us combining our team's strong, regional experience in delivering fast track, challenging projects and the associated support systems we have within the Group together with the invaluable local experience of Mr. Trong and his team which is of paramount importance in getting things done in Vietnam."
TKHS continues to lead in terms of bespoke logistics services for the hospitality industry, with sustained growth even despite the severe impact of Covid-19 on the hospitality sector over the past two years.
Throughout the pandemic, TKHS has continued to deliver numerous pre-opening projects globally including in Australia, the Maldives, the Philippines and also in Europe despite the severe challenges within the logistics and global shipping industry and cycles of lockdowns and restrictions that have been put in place.
The Group's expansion in Vietnam is one of several major investments and expansions the Group has planned for 2022 for key growth markets it has identified.