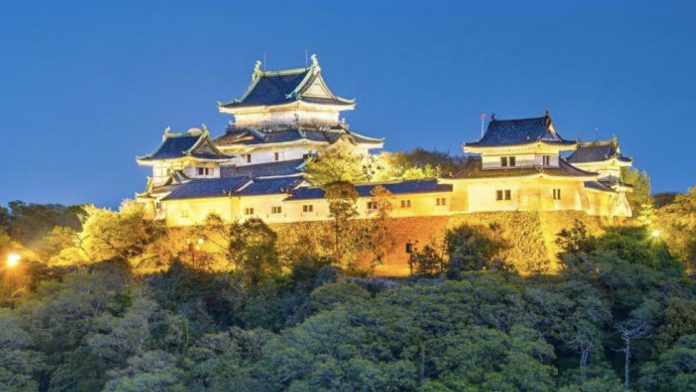 The field of candidates for an integrated resort (IR) license in Japan has been whittled down to just two, with some observers saying that even those are not a certainty in the highly unpredictable process.
When then Prime Minister Shinzo Abe finally bulldozed through legislation to allow casinos in Japan in 2016, most of the world's largest integrated resorts stepped up to announce their decision to tender, with pledges of multi-billion dollar investments.
It was to be the golden goose of gaming, second only to Macau in Asia, with a large and affluent domestic market and rising tourism numbers.
Six years down the line nearly all of the big names have pulled out, either through choice or political upsets. On Wednesday, it was the Wakayama prefectural assembly's turn to throw a spanner in the works, voting 22 to 18 against a development plan put forward with partner Clairvest Neem.
Ostensibly, the main reason for the rejection was the lack of transparency and information about the funding for the JPY470 billion ($3.7 billion) bid, even though the consortium had earlier assured the government that the finance had been secured.
Industry insiders in Japan said the rejection of the plan was a surprise, as it had earlier received the governor's blessing. One source said that behind the scenes, it was more about some politicians saving face, as many had publicly supported rival bidder Suncity as a partner, which withdrew abruptly in May last year despite being the front runner.
The Clairvest consortium itself may also not have done enough to prepare the groundwork and establish support with the local community. The consortium has changed members since the outset and its leaders are not well-known in Japan, the source said.
The group did score a victory in September last year, landing heavyweight Caesars Entertainment as a member of the consortium. However, the shifting sands of Japanese politics have not played in Wakayama's favour.
The surprise election of Fumio Kishida as head of the Liberal Democratic Party and hence as Japan's next prime minister, led to a changing of the guard that removed LDP Secretary General Toshihiro Nikai from his position. Nikai, a pro-IR politician from Wakayama, had been expected to continue to be a key play a key role in the administration.
"All I can say for Wakayama Prefecture is the abrupt end spared Governor Nisaka further anguish in a very spotty campaign to begin with, and which dimmed even further with Toshihiro Nikai's fall from grace following the last LDP leadership contest," said Daniel Cheng, formerly the Senior Vice President of Development for Hard Rock International and the author of The Rainbow Upopo, a novel about the indigenous Ainu People in Japan.
"I don't believe the situation improved Nagasaki Prefecture's chances in any way given similar flaws in Casino Austria's proposal. The likelihood of only awarding a single IR license (to Osaka) is a highly probable outcome."
Ben Lee, managing partner of IGamiX Management & Consulting, said he thinks the most likely outcome is still for two licenses to be handed out, but sees Japanese interests taking center stage.
"They will likely be Japanese led and controlled with foreigners included predominantly as management operators, with minority stakes," he said.
Nagasaki's Prefectural Assembly passed its development plan on Wednesday with a resounding 42 to 3 vote in favor, while Osaka has already approved a plan from MGM Resorts and Orix Corp. Both will be put forward to the national government by April 28th.
Cheng said the best-case scenario now would be for the national government to accept a loss of face and to reset the process to allow more bidders and locations to come into the mix. He said such a course would face strong opposition from the Ishin To Party, which will work overtime to ensure they stay the course. Right-wing Ishin To holds 14 of the 18 seats in Osaka.
Either way at least one and possibly two licenses will be left on the table, he said.
Were other cities, such as Tokyo, be allowed to bid, Cheng said he would expect renewed interest from international operators.
However, there has been a lot of water under the bridge since the prospect of IRs in Japan caused so much excitement in the global gaming community. Not least the potential opening up of a potentially even bigger prize in Thailand, which is currently mulling whether to legalize casinos.
"It's always best to learn from someone else's mistake and it will serve the Thais well to avoid the pitfalls they witnessed in Japan," Cheng said. "I'd say the odds are more than fair whereby a Thai integrated resort can welcome customers before 2029 when the first Japanese integrated resort is scheduled to open."