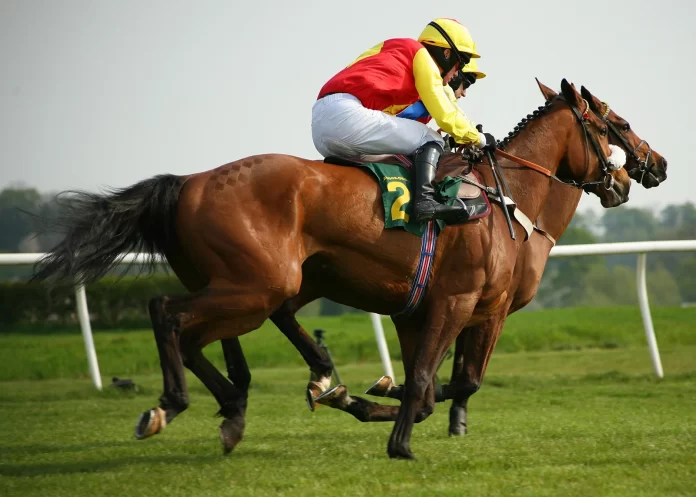 The increasing popularity of "white-labeling" services is blurring the distinction between legal and illegal online gambling sites, particularly in Asia, and is a key concern, the Asian Racing Federation said.
In a major analysis entitled "The State of Illegal Betting Report" the ARF points out that it is becoming increasingly difficult to tell the difference between legal and illegal operations, especially for members of the public.
'White-labeling' is the provision of all or part of a betting website and its operations, often including the license, which is then branded by a separate operator.
In 2020, the UK Gambling Commission (UKGC) reported that there were at that time more than 700 white-label partners within the industry and stated that this model was "increasingly popular … [to] bring global exposure to an operator's products". The Gambling Commission said "there is a concern that unlicensed operators who would potentially not pass the Commission's initial licensing suitability checks are looking to use the white-label model to provide gambling services in Great Britain."
It points to one example where a white-label provider failed to oversee its websites, which sent thousands of emails to customers who had self-excluded as well as to have used inappropriate advertising containing nudity. The provider was fined GBP600,000 ($750,000).
The report said these licenses are particularly popular for those operators seeking to market their services to audiences in Asia through association with major sports, such as the English Premier League.
To advertise on pitch side hoardings, the operator must be U.K.-licensed, yet many of the white-label firms are unlikely to be able to pass the country's stringent regulatory requirements.
"There is thus a thriving business providing white-label websites to such operators to allow them to advertise in Chinese, Thai, Indonesian, Vietnamese and other Asian languages during EPL games– even though their product is typically illegal in such jurisdictions," it said.
The adverts will often divert users to Asia-facing mirror websites as the sole purpose of these arrangements is to advertise illegal betting in Asia.
Aside from less stringent regulation, another key advantage for the white-label operator is the lower cost to set up a business. However, this low-entry is offset by the costly fees that need to be paid upstream to the main licensee.
This is also a concern as it leads to aggressive marketing to consumers through social media and other platforms, the report said.
Research shows that use of offshore gambling is associated with greater experience of harms and gambling problems than domestically regulated websites," writes ARF council member Dr. Sally Gainsbury in the report. "This is a clear statement of the problem caused by illegal online gambling operators, which must be considered breaking the law by not being Licensed and Regulated onshore."
Unless action is taken by gambling regulators to explicitly prohibit licenses that enable and include 'white-label' website domains, there will continue to be a growing problem of international hybridisation of legal and illegal betting, she argues. This in turn will make it more difficult for consumers to distinguish between legal and illegal betting products, hence is likely to increase the risk of gambling harm due to under-regulation.
Betting customers cannot tell the difference between legal and illegal betting websites. For instance, a report published in 2020 suggested that in Sweden only 5 percent of people know how to check online whether an online sportsbook or casino holds a license.
The report also argues that white-labeling increases the threat of betting integrity and the manipulation of sports, in part by obscuring the source of funds as some websites can only be accessed through agents.
As explained in AGB's Monday coverage, the ARF does not consider companies holding a license in one jurisdiction, but accepting bets outside of that jurisdiction as being legal, especially when gambling is banned at the point of sale.
This is also the case for fully regulated companies if they are accepting bets from gray, or black markets.
In its analysis of 534 global betting sites in 61 jurisdictions, it found that less than 40 percent were actually classified as licensed and regulated, meaning the majority are effectively illegal, especially those operating in Asia's gray markets. The websites included 262 of the most popular with global monthly visits of more than one million over the two-year period under review, from 2019 to 2021. In addition, it took a random sample of 93 websites and then 179 from an existing list of websites previously identified as likely to be illegal.