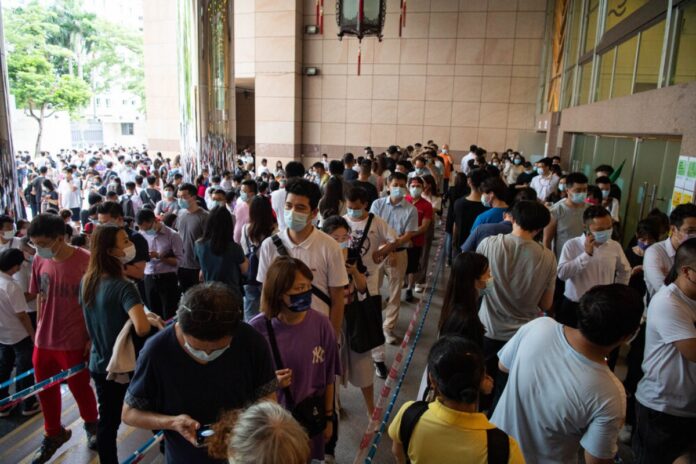 Macau is undergoing its worst Covid scare since the beginning of the outbreak, with four new cases identified, parts of the city on lockdown and anyone entering or leaving by land requiring a 12-hour negative nucleic acid test result.
Ben Lee, managing partner of iGamiX Management & Consulting, is in the city and has been witnessing Macau's reaction and mitigation measures, and what impact these will have on its lifeblood.
"I think this is a major blow to the industry and I'm loathe to predict an outcome, because it all depends on what the testing results are over the next three days. Even if there's no community cluster, the resulting uncertainty and fear and the suddenness of the measures will definitely bring home the risks to any potential visitors wanting to travel to Macau for non-critical reasons," says Lee.
A city-wide mass testing program has been put in place, lasting four days – August 4th to 7th, with 200,000 tests booked in the first day of the program.
Everyone in the city – which houses over 650,000 people and saw roughly 30,000 visitor entries per day before the outbreak – must get tested by August 7th, or see their health code change and be subject to restrictions – a Red health code would not allow them to cross the border and return to China.
Chinese visitors in the city already had to worry about their health code changing depending on outbreaks in Mainland Chinese cities they had been in – Lee notes that hotel guests are even being kicked out if their health code changed to red or yellow from green.
But the primary concern for Chinese punters already here, aside from getting tested on time, is what happens if the Chinese side imposes a quarantine on those coming in from Macau, such as Hong Kong did on Wednesday – a 14-day quarantine.
"That's the risk, that is the fear. That is what could prevent people from coming to Macau over the next couple of weeks until this clears up. Why come to Macau to gamble and risk being quarantined in Macau because their home city turned from Green to Red, and then on their return back to China quarantine again, assuming you don't get infected in the meantime," questions Lee.
The expert notes that this fear would affect the VIP and mass markets equally, however not all guests had yet chosen to head for the border before August 7th.
"I was in Wynn earlier today," noted Lee on August 4th. "There were still people in there. So obviously they're here, they still have their Green code, at least those who didn't come from those selected cities. So they still have the ability to go into the casinos to play," he notes, an option only available until August 7th, when untested individuals will be subject to restrictions as their health code changes to reflect this status.
Guangdong, the neighbouring province from which Macau has been sourcing nearly all of its visitors, has told residents not to travel, and VIP clients are increasingly being put under pressure – outbreak or no outbreak.
"I'm hearing from multiple sources that they're being queried at every interaction point on their reason for coming to Macau. It's stopped some from coming, in that, if you're a player and you keep getting asked by government officials "are you going to Macau to gamble?" at some point in time you will get the message."
But up until the outbreak, there were mixed feelings, notes the expert.
"I'm getting conflicting information. On one hand, people are telling me some of their players can't be bothered with all this hassle. On the other hand, most are telling me, business was good, their players are starting to come back, prior to this."
Possible closure of casinos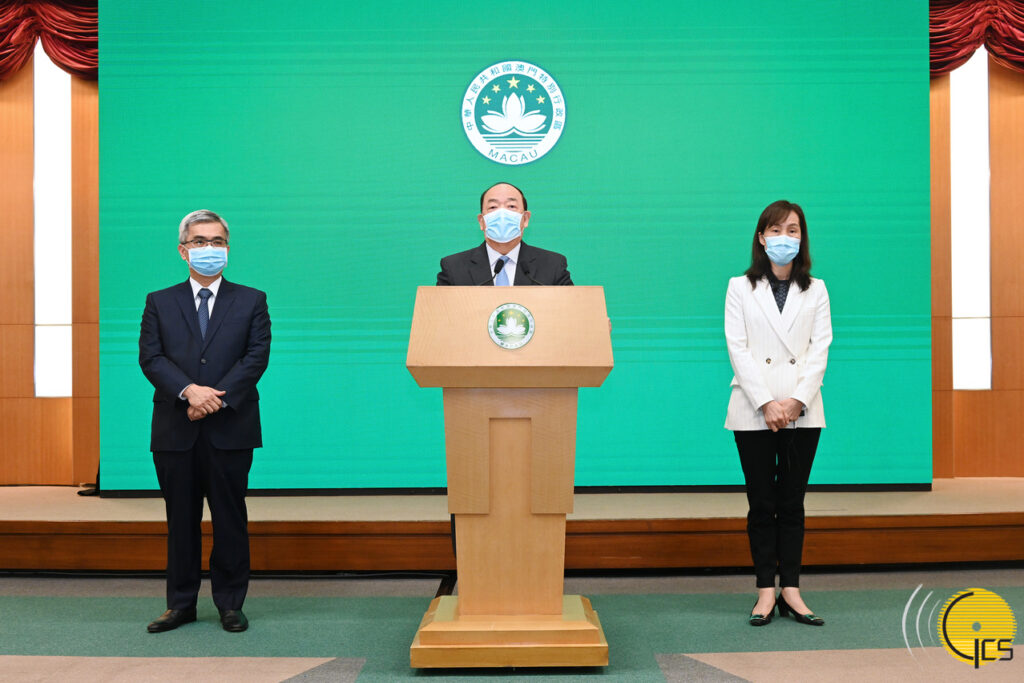 Macau's Chief Executive has issued a mandate closing all entertainment venues from August 5th, but says that casinos will not be included yet, a situation that could change based upon the outcome of the mass testing and possible detection of new cases.
"If the current mass testing has not identified any cases in the casinos, I would say that there's probably a good chance the casinos will be allowed to continue operating," says Lee, noting that "if there are cases outside of the red zone, then there may be that possibility. But at least for now I would say that would be unlikely."
Only one Red Zone and one Yellow zone had been set up in Macau by August 4th, with individuals allowed to enter, provided they displayed a green health code, but forbidden from leaving. All of the residents of the zone were subjected to nucleic acid testing even before the mass testing of the population kicked off.
But Macau authorities are facing hiccups in their mass testing program, one that they declared "ready to implement" the day the local Covid cases were announced. Since then, multiple failures in the Health Code system and massive lines at testing facilities are weakening public confidence.
But if the authorities appear unprepared, what about the operators? Prior to the outbreak they held massive vaccination drives to inoculate staff and their family members, with each operator vaccinating upwards of 50 percent of their staff – a jab that has to be voluntarily taken. That's coupled with regular disinfection of facilities and health screening at entry points.
But were they ready for Macau to get its first local cases in nearly 500 days?
"No, I do not think they were," says Ben Lee. "Because late last night, most casino executives were in emergency meetings. As to what the outcome was, I don't know, but if they were prepared for it, emergency plans would have been in place. At least some of them were in meetings for at least a couple hours".
Macau authorities are now hard-pressed to find any potential cases spread throughout the community, implement proper measures and provide accurate information. Or face a community outbreak which, like in 2020, could cost Macau's gaming operators, and subsequently the government, billions of dollars.