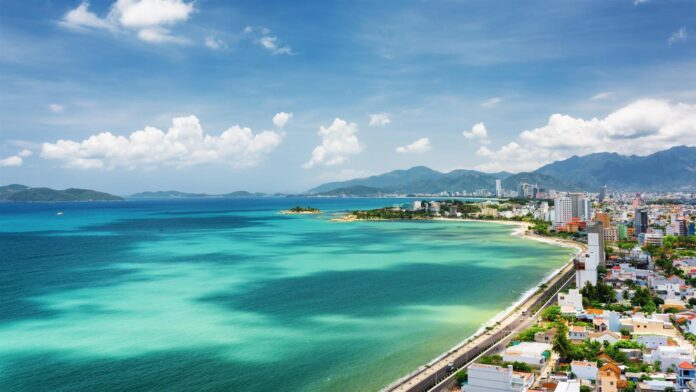 A Macau travel agency has raised concerns about visa restrictions, particularly for visitors from Vietnam, as Macau's tourism authority aims to promote inbound package tours from overseas.
Speaking to AGB, Sou Koi, managing director of MTP travel agency, revealed that Vietnam passport holders are facing elevated requirements for Macau tourist visa applications, with the application process taking more than one month before an entry permit is issued.
The information was shared with AGB as MTP commences charter flights to and from Nha Trang starting from Monday and running until November. The newly launched route will have four flights weekly with a 70 to 80 percent booking rate for the next weeks. The new route is operated by Vietnam's Bamboo Airways.
Sou Koi said that Macau authorities have implemented stricter requirements for Vietnamese visitors after detecting illegal entry cases. According to his source, Vietnamese visa applications to enter Macau must also pass to the Chinese government for approval, which has resulted in nearly zero tourists coming from Vietnam to Macau.
This is one issue facing the succesfull roll-out of the Macau Government Tourism Office (MGTO) plans to subsidize inbound package tours from overseas. A subsidy scheme for tour groups from Taiwan and overseas is expected to be implemented by mid-April, with the incentive aiming to lure more foreign visitors to the city as it bids to diversify its tourism source markets. However, Sou Koi pointed out that current visa restrictions run counter to Macau's plan.
According to official statistics, Macau had nearly 1.6 million visitor arrivals in February, a sharp rise coinciding with the lifting on January 8th of most COVID restrictions in mainland China, Macau and Hong Kong. But in February, visitors to Macau from overseas accounted for just 2.8 percent of the total, or around 44,500 arrivals.
An MGTO official previously said the Macau was planning to subsidize package tour travelers drawn from overseas at a rate of MOP350 ($43) per head if they stay one night, or at MOP500 ($62) per head, if they stay for two nights or more. And Macau has also announced free return tickets for foreign visitors from Hong Kong, with the measure planned to also start mid-April.
Outbound hindrances
While inbound tourism is the larger focus of both the government and integrated resort operators, Sou Koi laments that outbound travel to Vietnam has also been getting more difficult, with Nha Trang city no longer offering visas on arrival for Chinese tourists.
The city had previously ranked amongst the highest visited cities by Chinese tourists in the nation due to direct flights and its visa on arrival option.
Sou Koi laments that this is no longer the case, with entry permits for Chinese and Macau citizens now taking up to two days to process – even accounting for his business' collaboration with both mainland Chinese travel agencies to promote Vietnam tourism.
While Nha Trang does offer casinos, the scale of the properties is not the same as other integrated resort offering in other parts of the country, such as Ho Tram and Hoiana Resort & Golf.