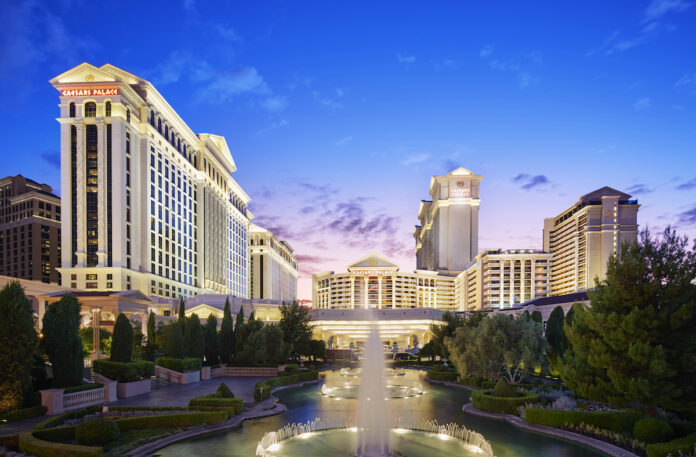 US-based casino operator Caesars Entertainment has posted improved fourth-quarter results, setting a new record for adjusted EBITDA, at $957 million, a strong rise from $581 in 4Q21.
Net revenue during the quarter also improved, rising to $2.8 billion from $2.6 billion in the same quarter of the previous year.
The group also successfully reduced its loss during the quarter, to $148 million, compared to $434 in 4Q21.
Net revenues were strongly driven by Las Vegas, which brought in $1.54 billion during the quarter, up from $1.04 billion in 4Q21, while regional revenues totaled $1.35 billion, a slight drop from the $1.36 billion in the same quarter of the previous year.
The group's digital revenue also grew, to $237 million, up from $116 million in 4Q21.
Net income was positive from its Las Vegas operations, totaling $295 million, up from $252 million in the same quarter of 2021, while regional figures dropped to negative $17 million, from a profit of $82 million in 4Q21.
The group was able to significantly reduce its loss in the digital arm to just $35 million (from $360 million).
Regarding its full-year results, Caesars recorded a net loss of $899 million, mostly dragged down by a $790 loss from its digital arm, while its Las Vegas segment saw profit of $1.02 billion and regional delivered profit of $463 million.
Adjusted EBITDA for 2022 broke records, at $3.24 billion, driven by a $1.94 billion profit from Las Vegas and $1.95 billion profit from regional operations.
Revenues for the year topped $10.82 billion, led by regional revenues of $5.07 billion and a $4.28 billion contribution from Las Vegas.
Caesars digital contributed some $548 million in revenue during the year.
The group notes that it is still pursuing a possible casino license in New York – one of three expected to be given out by the government this year, with the company's CEO noting that "they're looking to award something by the end of the year" and that "we've got the project that will open the quickest".
The CEO, however, did note that "if it becomes an arms race of who is going to spend the most money, we won't win".
Caesars has partnered with SL Green and entertainment company Roc Nation – founded by hip-hop superstar Jay-Z – in a bid for a casino in Times Square.