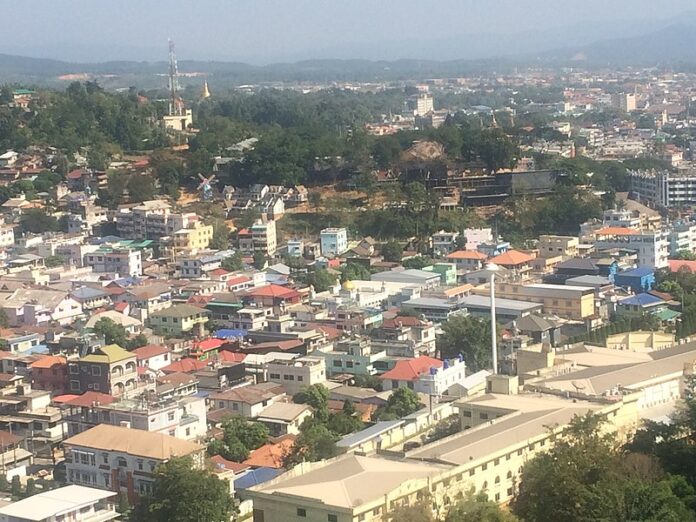 The Mae Sot area on Thailand's border with Myanmar is being eyed as a potential location for an integrated resort with a casino.
According to local media reports, the area is "almost ready" to host a large-scale entertainment complex.
There have been recent upgrades to cargo transport and immigration checkpoints, and a newly built four-lane road connecting the border with the Muang district. Mae Sot is known as a trade hub and is about 492km from the capital Bangkok.
Over the weekend, members of a committee that has been established to study the legalization of gambling in Thailand visited the area to discuss its feasibility and consult local leaders. 
Boonlue Prasertsopar, a Bhumjaithai Party MP for Ratchaburi in his capacity as vice chairman of the committee, was cited by the Bangkok Post as saying that the aim of the casino would be to help curb illegal gambling, but is also part of a government push to develop and economic corridor along the border.
He said local residents are in favor of the project as they have seen how the district in neighboring Myanmar has benefited after Chinese investors set up a similar project several years ago.
News earlier this year Thailand had set up a committee to consider legalizing casinos created excitement in the industry. The country already has a well-established tourism market, attracting about 40 million a year prior to the pandemic, and according to the World Bank, Thailand became an upper middle income country in 2011. 
Ben Lee, managing partner of IGamiX Management & Consulting has estimated that Thailand could easily be a $30 billion market, split 50/50 between tourists and locals.
Past attempts to push through legislation to legalize casinos have failed, coming up against highly conservative sectors of society, such as the religious community, as well as opposition from the former King.
The reason there has been more optimism this time around is that efforts to study the possibility of casinos have been spearheaded by the current military government, which in the past has been one of the key opponents. As gaming executive Daniel Cheng told us in a Face-to-Face interview on Thailand in February, the new king is also known not to be opposed to gambling.