During the initial week, from September 25th to October 1st, after Thailand implemented a visa-free entry policy for Chinese tourists, the number of Chinese tourists entering Thailand exceeded 100,000. This marked a significant increase of 72.49 percent compared to the previous week, according to data released by Thailand's Ministry of Tourism and Sports on Wednesday.
Thailand welcomed a total of 552,419 foreign tourists during that week, which was an increase of 71,015, equivalent to 14.75 percent, compared to the prior week.
The top five countries in terms of the number of inbound tourists were China (106,472), Malaysia (96,060), South Korea (41,981), India (37,067), and Laos (24,311). Notably, the largest increase came from Chinese tourists, accounting for a remarkable 72.49 percent surge.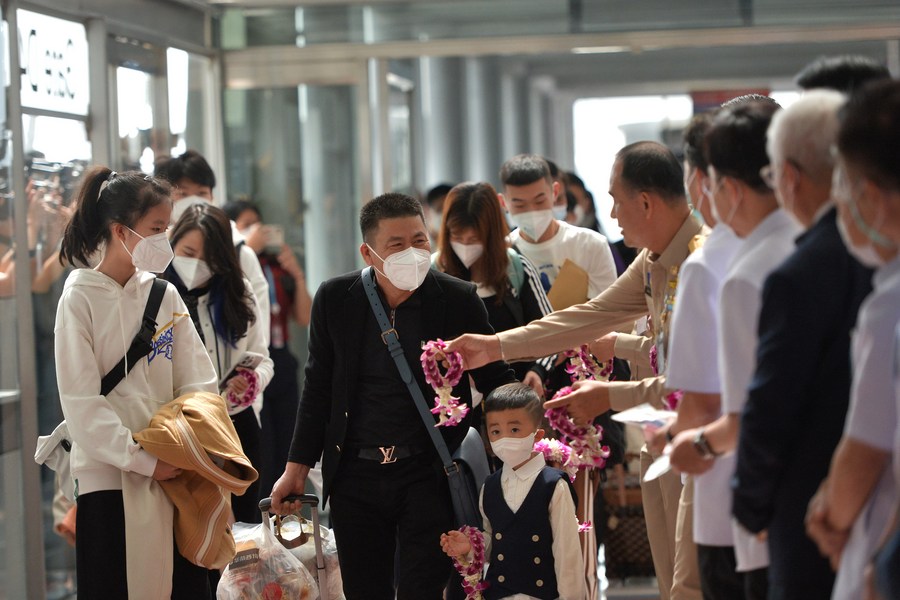 The Thai government has decided to introduce visa exemptions for Chinese tourists in early September, with plans for these exemptions to be effective till February next year. This move comes as a response to a noticeable drop in Chinese tourist arrivals during the first seven months of the year, a trend attributed to China's economic slowdown and safety concerns.
However, the deadly shooting at a popular mall in Bangkok left a shadow over the county's tourism recovery as the incident caused the death of one Chinese tourist who was visiting under the visa-free program.