In a strategic bid to lure back Chinese tourists and bolster domestic economies, both Thailand and South Korea have announced groundbreaking initiatives. These initiatives involve visa exemptions, tax refunds, and rewards for Chinese travelers.
According to reports, the Thai government has decided to introduce visa exemptions for Chinese tourists, with plans for these exemptions to go into effect in October. This move comes as a response to a noticeable drop in Chinese tourist arrivals during the first seven months of the year, a trend attributed to China's economic slowdown and safety concerns.
The Thai Ministry of Tourism and Sports had originally estimated that between 5 and 7 million Chinese tourists would visit Thailand from January to July. However, only 2 million arrived due to economic constraints and reports about safety issues involving Chinese tourists, including fake news. To address this, Thai Prime Minister Srettha Thavisin has agreed to consider exempting Chinese tourists from visa requirements, a proposal to revive tourism.
The Thai Prime Minister notes that security agencies will be crucial in discussions to ensure the visa exemption does not compromise safety. The visa exemption is expected to be temporary, effective in October when there is China's National Day Golden Week.
The Tourism Authority of Thailand (TAT) estimates that the government's plan to offer free visas will attract an additional 700,000 Chinese tourists during the high season. China represents the largest share of outbound tourists from mainland China, making it a crucial market for Thailand. On average, Chinese tourists spend around BHT40,000 ($1,137) per trip, making them significant contributors to the local economy.
TAT Governor Thapanee Kiatphaibool anticipates that Prime Minister Srettha Thavisin's plan to offer free visas will boost tourist numbers in the fourth quarter. In preparation, the TAT is working to increase the number of flights between the two countries, making it easier for Chinese tourists to visit Thailand.
Thailand is also one of the Asian jurisdictions that has the potential to legalize gaming in the coming years.
Besides China, Thai authorities also include India on a list of visa exemptions.
South Korea's tax-free shopping and visa fee waivers
South Korea has also devised an elaborate plan to attract Chinese tourists. The Ministry of Culture, Sports, and Tourism has announced a slew of financial benefits, including visa fee waivers and tax refunds, for Chinese tourists visiting Korea starting in September.
Moreover, South Korea will offer a "K-Culture Bucket List Challenge," giving Chinese tourists the chance to win passes to events like Esports games, picnics by the Han River, and baseball games. This move aims to showcase South Korea's unique cultural offerings and provide memorable experiences for Chinese visitors.
Additionally, Inspire Entertainment Resort on Yeongjong Island, Incheon, is set to open later this year, offering world-class amenities, including hotels, a casino, and an indoor water park, to attract Chinese tourists.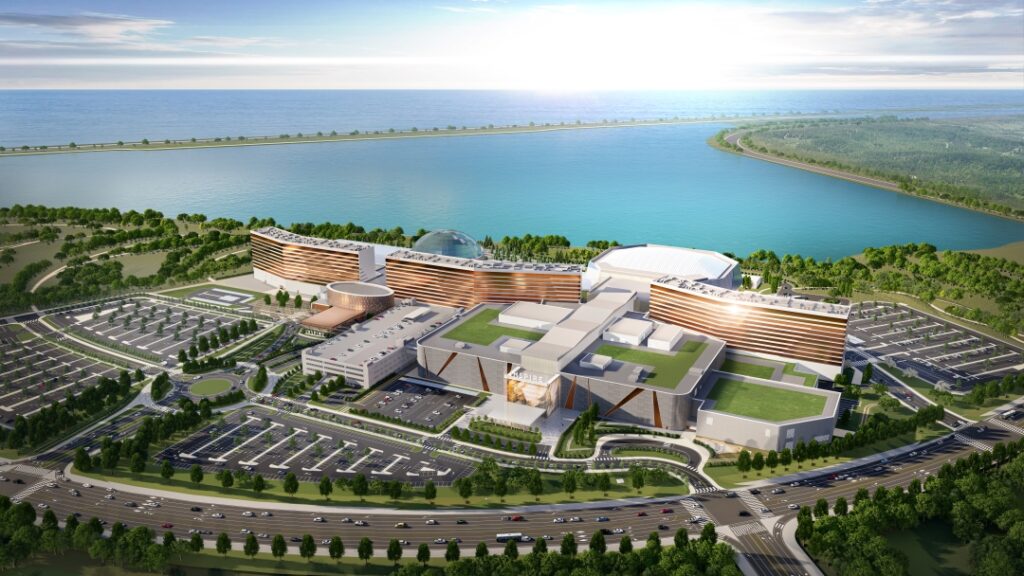 South Korea is further improving the convenience for Chinese travelers by increasing the acceptance of popular mobile payment options like WeChat Pay and Alipay. Moreover, more businesses, including K-beauty shops and pharmacies, will offer immediate tax refunds, making shopping in South Korea more appealing.
The ministry also plans roadshows and collaborations with Chinese travel platforms to promote South Korea's attractions and offerings. Their goal is to enhance the overall experience for Chinese tourists and revitalize the domestic economy.
Both Thailand and South Korea's proactive measures indicate a keen interest in tapping into the immense potential of the Chinese tourism market. By offering visa exemptions, tax incentives, and rewards, they are poised to welcome a surge of Chinese tourists in the coming months, benefiting their economies and enriching their visitors' experiences.