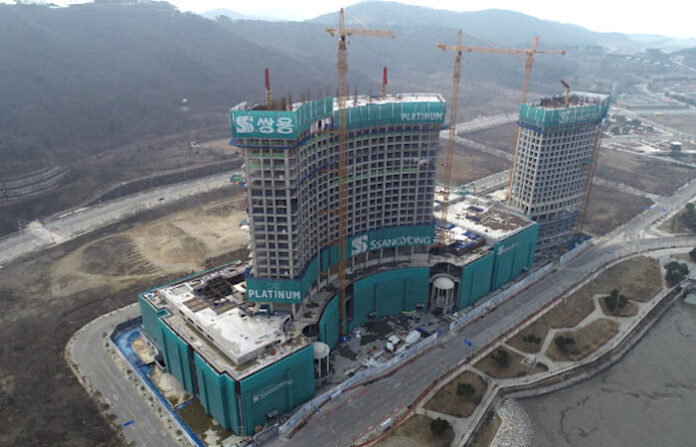 Guangzhou R&F Properties has been granted an extension for another year to complete its project in Incheon, South Korea and has pledged to find an operator partner.
According to local media reports, this was the fourth construction deadline extension for the group, which now gives it until March 2023. The company had sought a two-year extension, but the Ministry of Culture only conceded one and said it would be difficult for the group to push the deadline out any further.
Guangzhou R&F's local unit, which is developing the project, has resumed construction after a three-year hiatus and will seek a casino operator and luxury hotel partner this year.
The reports said more than 80 percent of the structure has now been completed and the company plans to invest an additional 47 billion won after selling off land for residential apartments.
The project is known as Midan City and it was given a preliminary license in 2014. It was originally a venture between Caesars Entertainment and Hong Kong's Lippo Group.
However, the latter pulled out in 2016 citing regulatory uncertainties and Caesars went on to partner with Guangzhou R&F. In turn, Caesars walked away from the project early last year, saying it had sold its stake for "some barbecued pork," leaving the Chinese developer without an experienced casino operator as a partner.
Since then, Guangzhou R&F has been caught up in China's crackdown on the real estate sector and the subsequent liquidity crunch. It was forced into a distressed debt exchange late last year, which ratings agencies said indicated it was close to default.