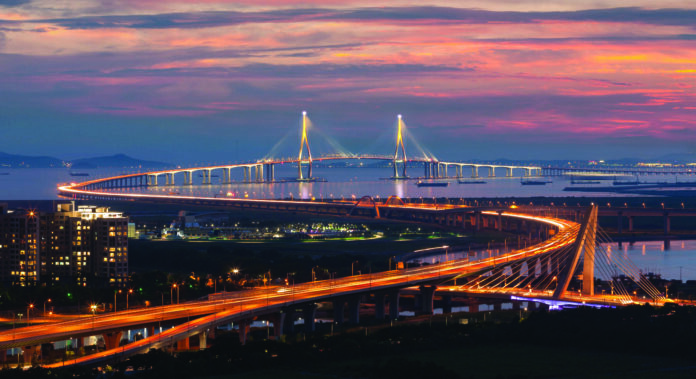 South Korea, which attracted significant interest when it first opened for foreign investors, is now seen as holding limited appeal unless the government agrees to relax its stance on local gaming.
Like all markets in Asia, it's been hit hard by the pandemic, with properties facing rolling closures as caseloads have spiked. However, even before then it has suffered more than other foreigner-only markets around Asia.
A series of events has taken the allure off what was seen as a potential playground for Chinese and Japanese players, attracted by the K-pop culture that was taking Asia by storm.
An outbreak of Middle Eastern Respiratory Syndrome shut down tourism in 2015, which was just recovering when tensions flared between Seoul and Beijing over the former's decision to deploy a U.S. anti-missile defense system on its soil. 
China retaliated by banning tour groups to Korea, resulting in a 33 percent decline in visitors from 2017 to 2020.
The outlook for the VIP market across Asia has also changed with China passing a law making it a criminal offence to lure its nationals to overseas casinos. And in 2018, Japan changed the game by voting to allow IRs, holding out promise for a potentially far bigger prize.
"The Korean gaming market has been impacted by Covid-19 more than most other markets due to its structure," said Matt Landry, managing director of Strategic Market Advisors. "With negligible foreign visitation last year, the foreign-only casinos were limited to foreign passport holders residing in Korea. " 
"Now existing projects under development will find it more difficult, if not impossible, to be financed," he added.
There is currently only one casino that is permitted to allow locals to gamble and that's owned by Kangwon Land in a remote area of the country. It's High1 casino in a normal year generates more revenue than all the other foreigner only casinos put together, clearly illustrating the potential from the national market. In 2019, it generated GGR of KRW1.48 trillion ($1.3 billion), compared with KWR1.44 trillion for all the other 16 combined.
"The government should move to strengthen the operating environment by considering policy changes, with the potential for domestic play being a specific and meaningful change," Landry said. " Because of the government's financial interests in the industry and the controversial nature of the potential changes, they should lay out potential changes and find an independent third-party to evaluate the alternatives with deep expertise in the gaming industry."
Ben Lee, managing partner of iGamiX Management and Consulting agrees access to locals would be a game changer, but doubts anything will happen in the short term given government concern over problem gambling.
"There are limited opportunities given the current geopolitical situation," he said. "The potential upside is if they allow local gaming and that will only happen if Japan opens up."
"The foreigner only market does not have much appeal. The AML laws are very tight and players can't get money into South Korea. The cost to bring money in is about 10 percent and the casinos have to pay that."
When South Korea asked for expressions of interest in 2015 for two new casino licenses in Incheon, close to the country's main international airport, it received responses from 34 interested parties. However, that had dwindled to just six by the deadline and the government ultimately only issued the one license — to Mohegan Sun for a $1.6 billion complex.
It was to be joining a $700 million project underway by Caesars Entertainment and a $1.1 billion joint venture between local operator Paradise Co. and Japan's Sega Sammy, which broke ground in 2014. 
To date, only the Paradise project has opened its doors and there are serious question marks over the other two.
Caesars pulled out earlier this year, with CEO Tom Reeg derisively telling analysts that it had sold its stake to Hong Kong-listed partner R&F Properties "for some barbecued pork."
After merging with Eldorado Resorts, management has pivoted its attention away from international expansion to the U.S. market. In addition, the U.S. online gambling and sports betting market has opened up, which appears to promise more lucrative and less complex opportunities. 
The South Korean Ministry of Culture, Sports and Tourism has given R&F a 12-month extension to the construction deadline, which was in March this year, less than the three years it had requested to finish the project. 
The Midan City Resort Complex is expected to eventually include a casino, 750 hotel rooms, a theater, and a convention space once it is operational. Theoretically, the opening should come by March of next year, although there is currently no word on who the real estate firm may bring onboard to operate the casino.
Mohegan has also requested a six-month extension to its agreed June 2022 opening date and is known to be seeking partners to help finance the project. It's currently about 15 percent towards completion.
However, CEO Mario Kontomerkos, a key proponent of Project Inspire, has said he's stepping down. The company is now looking for a new leader, but whether the incoming management will view the Korean project kindly remains to be seen.
Unlike Caesars, Mohegan at the present time is still vying for a license in Japan, which it says will complement the Korean property.