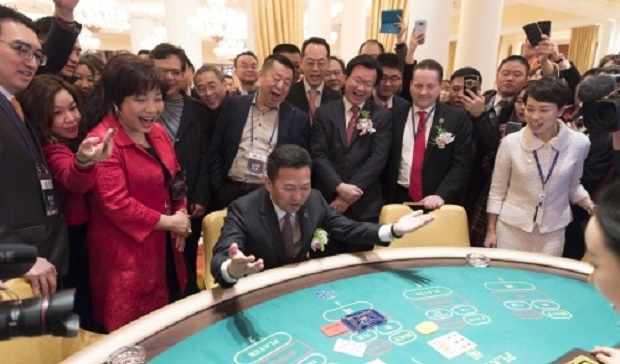 Korean foreigner-only casino operator Shin Hwa World has announced that its Chairman of the Board, Dr. Yang Zhihui, is retiring from the position, as well as from his Executive Director role.
The group announced that the retirement by rotation was 'pursuant to the Bye-laws of the company' and that the group 'has been taking steps to identify a suitable person to take up the role of the chairperson of the Board'.
Further announcements will be made 'as and when appropriate'.
Ms. Chan Mee Sze serves as Acting Chairperson in the interim.
Dr. Yang Zhihui had been suspended from his functions in November of 2022, due to legal proceedings being leveled by Hong Kong's Securities and Futures Commission (SFC). The proceedings in Hong Kong courts commenced after Teamway International Group Holdings petition authorities, claiming that 'Dr. Yang, as a shadow director of Teamway, among other things, has breached his fiduciary duties to Teamway in respect to a number of transactions and matters'. Dr. Yang on paper was a chairman of Teamway.
Teamway further alleged that Dr. Yang had 'undertook certain conduct dishonestly for his private purpose and personal benefits'.
Dr. Yang has a history of discrepancies, including being the subject of investigation by the China Securities Regulatory Commission and a three-month disappearance after being detained in Cambodia (after which the company, then known as Landing, informed Yang was assisting mainland Chinese authorities with an 'investigation'.
According to the group's 2022 results, Shin Hwa was able to significantly narrow its losses, to just $27.63 million, from $134.4 million in 2021. However, revenue failed to rise significantly on a yearly basis, topping just $175.8 million. This was largely driven by 'steady growth of domestic consumption in our Jeju Shinhwa World' property. The group's gaming business – totaling 150 tables, 210 slots and ETGs saw a 'drop of foreigner visitation' during the year, as well as 'competition from other casinos', registering revenue of just $5.89 million and a segment loss of $22.16 million).
The group has yet to report its first quarter results for 2023.