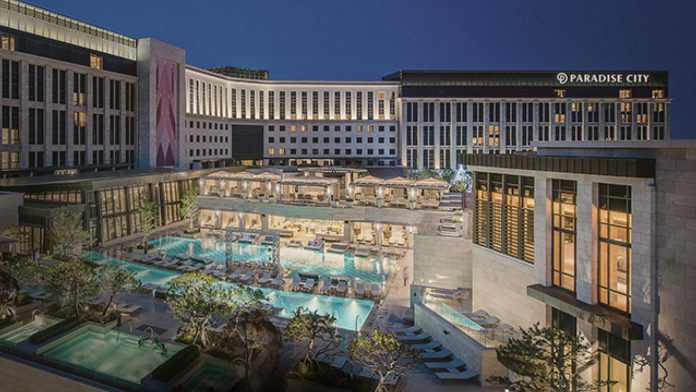 Paradise City, an integrated resort in Incheon operated by Paradise Co., announced on Monday that it has partnered with Chinese online travel agency giant Ctrip, intending to lure Chinese tourists.
Paradise City is anticipating an influx of Chinese visitors through its new travel packages, particularly the "luxury K-travel" packages designed for China's major holidays, including National Day and the upcoming Chinese New Year.
This news coincided with the announcement of public holidays for the second half of 2023 by Chinese authorities. The Chinese Mid-Autumn Festival is aligned with China's National Day, spanning from late September to October this year. The public holiday is scheduled from September 29th to October 6th, providing eight consecutive days off.
According to the company, the travel packages are strategically tailored for Chinese visitors with high spending power. These packages will be available for purchase on Ctrip's leading live commerce platform "Boss Livestream Show." An exclusive live broadcast from Paradise City is set to air on September 8th.
The selection includes deluxe rooms and suites within Paradise City's primary hotel. Also available is the villa, famously featured as the filming location for Netflix's "Single's Inferno." Furthermore, Paradise Casino is currently developing travel packages targeted at Chinese patrons and hosting a diverse array of K-culture events.
Paradise Co. Ltd reported a gradual recovery in casino sales after restrictions were lifted for foreign visitors. Its operating profits jumped by 188.5 percent quarter-to-quarter, reaching $4.1 million in 2Q23, and its net profits also tripled to $2.8 million.
Paradise City expects the scale of Chinese group tourism to expand even further with a series of promotional efforts.