Mohegan INSPIRE has announced the promotion of Chen Si to the role of President, ahead of the expected opening of the group's new multi-billion-dollar Incheon integrated resort in the fourth quarter of this year.
Chen Si formerly held the role of Chief Operating Officer, which will now be assumed by Wade Howk.
The group's foray into South Korea is the first outside of North America, with Mohegan's CEO, Ray Pineault, noting that "Mohegan's move into the global market is not just about growth, but also about sharing our legacy and spirit with the world".
In a Monday release, Mohegan noted that Chen Si, in the role of President, will oversee budgets and business plans and lead 'performance measurement and improvement efforts'. He will also lead Mohegan INSPIRE's 'external relationships with government agencies and business partners' and serve as its 'Representative Director'.
Chen Si has served as the company's COO since August of 2022, having held previous roles in Macau (with Macau Legend and Sands China); Las Vegas (with Las Vegas Sands); Singapore (with Marina Bay Sands); and at investment firms Blackstone and McKinsey.
He has been the driving voice behind the promotion of INSPIRE, speaking at numerous conferences and expos, including the ASEAN Gaming Summit.
Speaking of his promotion, Si noted that he is honored to assume the role.
"As we begin this next venture for the Mohegan brand in South Korea, I am motivated by the promise of innovation, rich cultural exchange and strengthened partnerships. This is an exhilarating new chapter for the brand, and I'm committed to steering Mohegan toward a future filled with inspiration and growth," notes the new President.
Filling Si's shoes in the COO role, Wade Howk brings his experience as CFO and interim president of Hard Rock Casino Cincinnati and Corporate Vice President of Strategy for SeaWorld Parks & Entertainment.
"Mohegan INSPIRE has always stood for innovation, passion and resilience […] I am excited to bring these values to new heights in my new role," notes Howk.
The company notes that 'together, Chen Si and Wade Howk will drive Mohegan INSPIRE to unprecedented heights'.
The group has estimated that the first stage of development of Mohegan INSPIRE will cost some $2 billion, with plans to open non-gaming offerings in October and its casino three months after that. The group has to complete a mandatory number of available rooms before its eligible under Korean law to open its casino.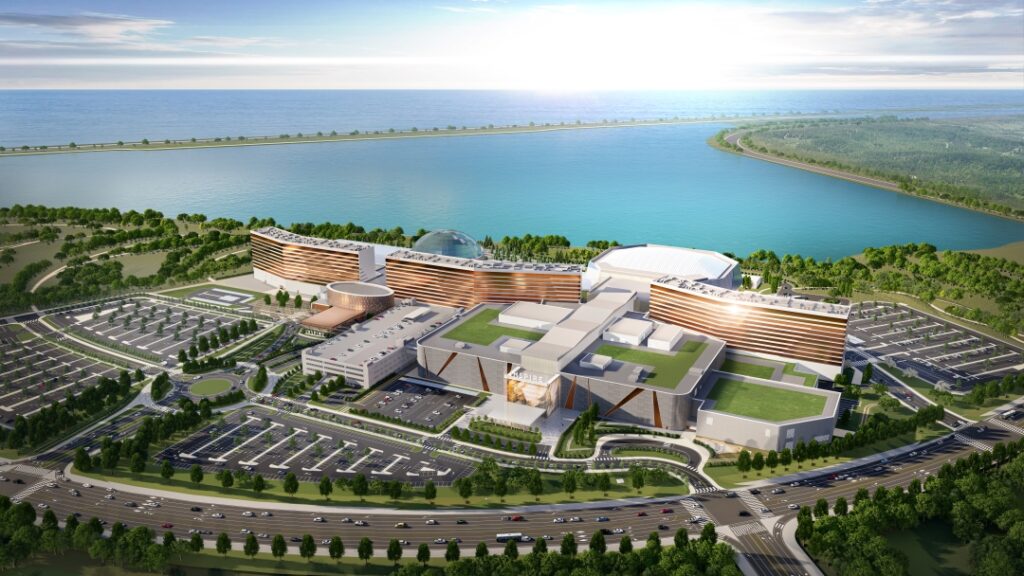 Check out Chen Si's talk with AGB about the future of INSPIRE, conducted earlier this year at the ASEAN Gaming Summit.