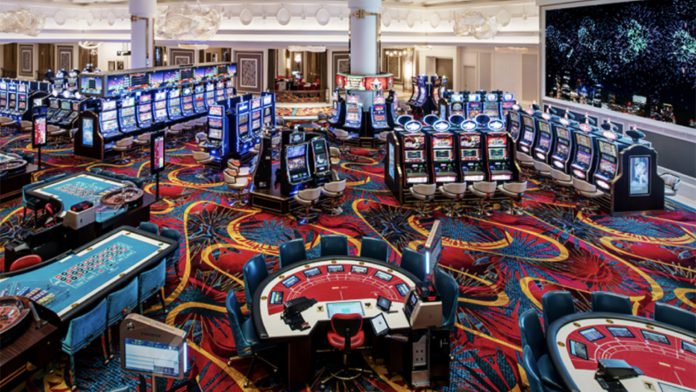 Korean foreigner-only casino operator Paradise Co has announced a 129 percent yearly increase in casino sales in the first quarter, topping KRW70.96 billion ($53.6 million), also a 19.7 percent quarterly increase. The group also returned to profit, garnering KRW6.99 billion ($5.27 million) in 1Q23.
The figure is a total reversal from the KRW28.58 billion ($21.58 million) loss it registered in 1Q22, which it managed to reduce to KRW4.04 billion ($3.05 million) in 4Q22.
Total sales during the period amounted to KRW19151 billion ($144.66 million), up 92 percent yearly, but down by nearly a percentage point compared to the previous quarter.
Hotel sales also tumbled, by 15.9 percent quarterly (while rising 16.8 percent annually), to KRW25.33 billion ($19.12 million).
The group operates casinos at Walkerhill, Paradise City, Busan and Jeju Grand.
Paradise City
The group's Integrated Resort segment, involving a joint venture with Sega Sammy at Incheon's Paradise City, saw a drop in revenue for the period of 9.4 percent quarterly, despite rising 99.8 percent yearly, to KRW91.26 million ($68.91 million).
Some KRW63.39 billion ($47.86 million) in revenue was derived from the property, a 178.5 percent yearly increase but an 11.8 percent quarterly drop.
The group notes that it expects a 'gradual recovery on casino sales by increasing international flights to Japan and reopening of the tourism for China'.
VIP vs mass drop
VIP play from China continued to show incremental increases, rising to KRW82 billion ($61.9 million) in drop during the quarter, a slight rise from the previous quarter but a massive increase from the KRW1 billion ($755,000) registered in 1Q22.
Japan VIP play continued to contribute the majority of drop (cash exchanged for chips by customers at the table) in the quarter, despite falling from 1Q22 – potentially due a drop-off in pent-up demand, after visa-free entry from Japan fully resumed in October of 2022.
The Japanese VIP drop totaled KRW631 billion ($476.38 million), contributing 50 percent of the total KRW1.26 trillion ($954.33 million).
Mass made up just 22.78 percent of the total drop, while non-Chinese or Japanese VIP made up 20.8 percent.