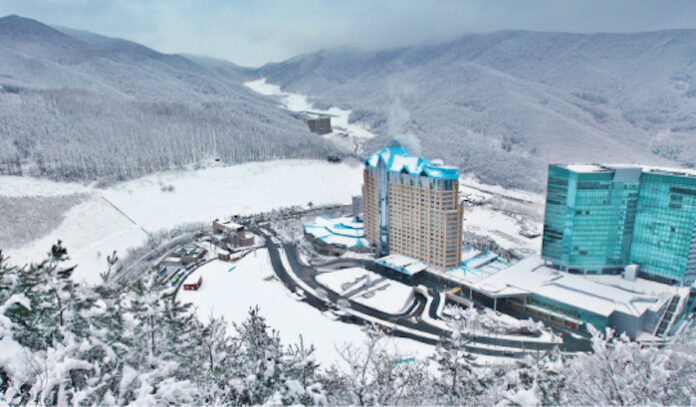 The latest wave of pandemic-induced casino closures has made its way from Seoul to Gangwon Province, forcing yet another business suspension upon Kangwon Land, the nation's only casino that serves local patrons.
It is unclear when Kangwon Land's casino can be expected to reopen. The decision on that matter will be made by the firm's emergency response committee in accordance with local government guidelines and in view of the local circumstances.
The Covid resurgence had already hit much of the rest of the country, with Grand Korea Leisure suspending operations in the Seoul region two weeks ago, and with closures expanding to Busan about one week ago. The Kangwon Land suspension leaves only casinos on Jeju island up and running in a somewhat normal fashion, but even there half of them are closed due to the lack of presence of the needed foreign customers.
Grand Korea Leisure this week announced that its casinos are now scheduled to remain shut until December 29, and has offered the KRW13.6 billion (US$12.5 million) estimate for the additional loss of revenues it now anticipates for the holiday season.
Since it has no decided end date, Kangwon Land cannot offer a similar revenue loss estimate for the entire season, but it has revealed that each day of business closure deprives it of about KRW1 billion in revenues.
In October, South Korea had been keeping its daily number of new Covid-19 cases under one hundred, but they began climbing upward for the past month to the point that 500 or 600 new cases each day has become common. The authorities' efforts to tighten policies to combat this third wave in the country have so far produced limited results.
See our infographic looking at a timeline of casino closures in South Korea and resulting casino sales.