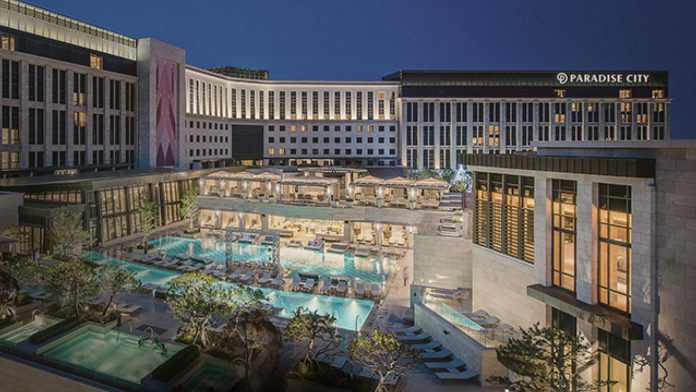 South Korea's foreigner-only casinos reported mixed fortunes for September, with Grand Korea Leisure seeing a rise in casino sales from the prior month and Paradise Co. reporting revenue plunged.
Paradise Co. reported an 84 percent drop in sales in September from the prior month, led by a decline in table games.
Revenue for the month was KRW9.55 billion ($8 million), down from KRW59.68 billion in August and down 53.6 percent from the prior year. Revenue from table games plunged 86.4 percent while sales from machines were down 13.9 percent.
Paradise Co. is one of South Korea's two locally listed foreigner-only casinos. It runs the Walker-hill casino in Seoul, the Jeju Grand, the Incheon Paradise City IR and the Busan Casino.
The table drop in the month was KRW102.27 billion, down from KRW183.85 billion in August. For January to September, the table drop fell 31.8 percent from the prior year to KRW1.3 trillion.
The company gives no commentary with its monthly sales performance.
Grand Korea Leisure posted a gain in net sales of 7 percent to KRW9.4 billion from KRW8.8 billion in August and flat on the prior year.
Table games generated KRW7.9 billion, up from KRW7.2 billion in August, while slot machines showed a slight decline. The hold rate in the month improved to 13.4 percent from 12.3 percent in August.
The company operates the Seoul Gangnam casino, the Seoul Hilton casino and the Busan Lotte casino.
South Korea has been gradually reopening its borders, resuming flights to Hawaii, Saipan and Guam in July.
Fully vaccinated visitors have also been able to skip mandatory quarantine in South Korea, as long as they are visiting family, travelling for business or for academic or public interest reasons, and as long as they don't travel from any Covid-19 hot zones.