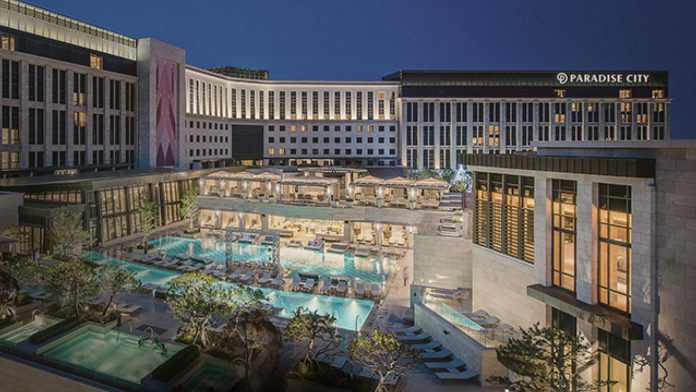 Foreigner-only South Korean casino operator Paradise Co. has reported a 162.7 percent yearly increase in casino revenue for February, totaling KRW44.67 billion ($34.06 million). The figure, however, is a 7.2 percent drop from that recorded in January.
Table games revenue made up the majority, at KRW42.31 billion ($32.26 million), a yearly increase of 176.4 percent, while a monthly drop of 5.1 percent.
Machine revenue totaled just KRW2.35 billion ($1.79 million) during the month, up 38.7 percent yearly and down 33.2 percent monthly.
Table game drop during the month reached KRW362.47 billion ($276.3 million), down 23.9 percent monthly but rising by 244 percent yearly.
Paradise Co. operates casinos in its Walker-hill, Jeju, Incheon Paradise City and Busan Casino properties.
Just two weeks ago, the group published its 4Q22 results, showing a KRW3.91 billion ($3.09 million) loss – a strong reversal from the $36.64 million loss recorded in 4Q21.
Casino sales for the full year amounted to KRW190.58 billion ($148.46 million), up 17 percent year-on-year.