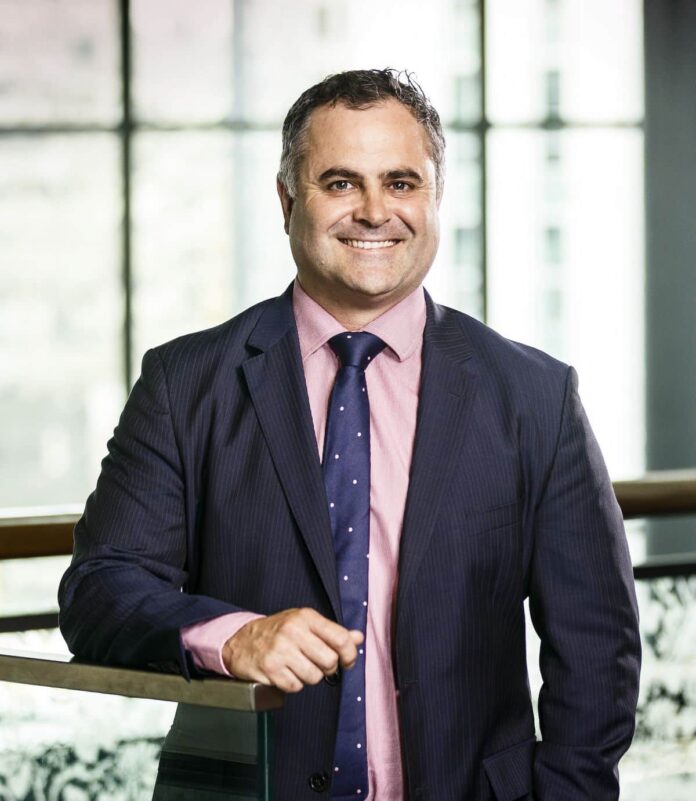 Casino industry veteran Matt Ballesty is capitalizing on the numerous opportunities in Asian gaming, with his firm Three Points Consulting working with integrated resort projects in Asia to forge a new path, "shaking up" the industry by drawing from decades of experience coupled with new technology know-how. 
The last few years have seen more change in the gaming industry than entire decades. It has left many reeling and struggling to plan for an unknown future. So much change has been thrust upon the entire entertainment and hospitality sector that it's rare to hear about change that is proactive rather than reactive.
Matt Ballesty understands what it's like to respond to change and how to grasp opportunities to create your own change. Known as an "all rounder" in the casino world he has over 30 years experience in casino management, product optimisation, product automation, marketing, master planning, design and construction. He has worked in Macau, Australia, Sri Lanka, New Zealand, UK and Canada and has seen more than his fair share of flux. He understands the rollercoaster businesses and staff have found themselves on: "The last few years have been extremely difficult for the sector not only with COVID and lack of tourism but also ongoing reviews into business practices." 
Simply put: "All of this results in big changes for the future" explains Ballesty, with a confidence and ease that reveals experience and optimism. Taking this new future into his own hands, Ballesty has founded Three Points Consulting with consultants who have all held c-suite and senior executive positions. Three Points Consulting was founded to serve "the opportunities that lie ahead". Offering a broad range of services from strategy to design to operations, Three Points Consulting is already working with an integrated resort development in Asia set to open in 2024.
Exciting technological advances combined with increased scrutiny create the chance for businesses to reassess and redirect their operations. Ballesty says: "There is a huge amount of change coming to the casino and clubs industry through cashless and digital technologies. The application of new regulations will require consultants with casino experience to provide practical advice on how to best implement them".
Gaming seems to be part of Ballesty's DNA, his passion is evident in the warm way he talks about customers and staff. Now he is able to utilise his energy and passion for Three Points Consulting, saying, in his direct way: "Our reward comes from seeing the results for our clients". Providing advisory and consulting firm to boards, management, regulators and the investment community, Ballesty's greatest wish is to play a part in the evolution of the gaming industry and help champion new, sustainable business practices for ongoing growth and success.
"Change is hard but it's vital too. Without it there is no growth." says Ballesty, clearly ready for and undaunted by a personal shake-up in establishing Three Points Consulting and the industry shake-up we all find ourselves in.