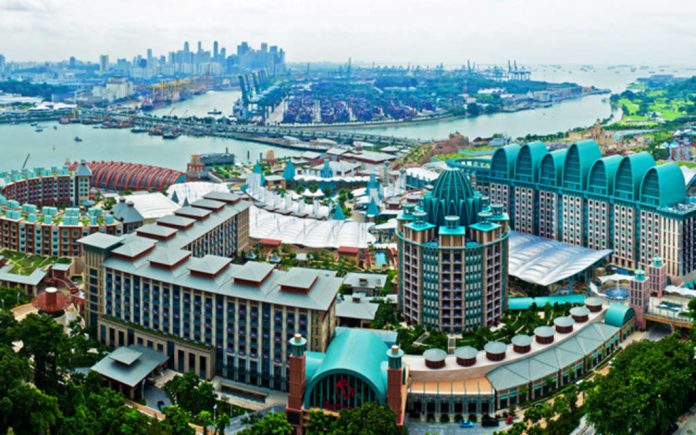 Genting Singapore said its executive chairman Tan Sri Lim Kok Thay has confirmed he had received an unsolicited takeover approach for the company, but that the offer has not been pursued.
Lim, who controls parent company Genting Bhd, owns 53 percent of the Singaporean operator.
In a statement to the stock exchange, Genting Singapore said it is not aware of any other information that may have caused its shares to spike on July 15th.
Trading in the stock was suspended on that day pending Genting's clarification of media reports that MGM Resorts and other parties were interested in investing in the company. The stock resumed trading on Monday and was down more than 3 percent in mid-afternoon trading.
Analysts at Nomura said they didn't think that Genting would consider selling its Singaporean unit, which is its most profitable asset, both before and during Covid.
"Also, being present in Singapore offers much needed geographic diversification, and regulatory predictability to the group," it said, pointing to the way the government handled a recent hike in gaming taxes, which was done in a gradual manner, compared with Malaysia's decision to up taxes by 10 percentage points in one go in 2018.
Genting Singapore has net cash of S$3.1 billion and dividends from the group help to service interest on the parent company's debt, it said.
Nomura said a sale of a stake in Genting could provide a one-time windfall and reduce debt, but there are no investment opportunities that would add value at present.
"Also, GENS' current EBITDA run-rate is still depressed compared to pre-Covid run rates suggesting a sale now might not fully reflect GENS's potential earnings recovery, unless the offer is at a significant premium to the current market price."
Genting Singapore posted higher 1Q22 revenue, both sequentially and year-on-year, though adjusted EBITDA slipped due to higher utilities expenses and the expiry of the government's Covid support measures.
Overall revenue of $314.5 million, up 13 percent from a year ago and 21 percent from the fourth quarter. Gaming revenue rose 8 percent from the same period last year to $234.4 million, while it was up 42 percent sequentially.
Adjusted EBITDA slipped 3 percent to $124.8 million.
The company said it was cautiously optimistic about the outlook given the reopening of Singapore's borders, but said it expects tourism to take time to recover given the lack of availability and high prices of airfares.
Singapore reopened its borders on April 1st and ended all remaining restrictions a few weeks later, including the need for pre-departure testing. Genting said it had seen an increase in footfall as a result.
The company is also pushing ahead with its $4.5 billion 2.0 expansion plans and said construction work on its new Minion Land themed attraction and work on expanding the Singapore Oceanarium (SGO) is scheduled to start this quarter.