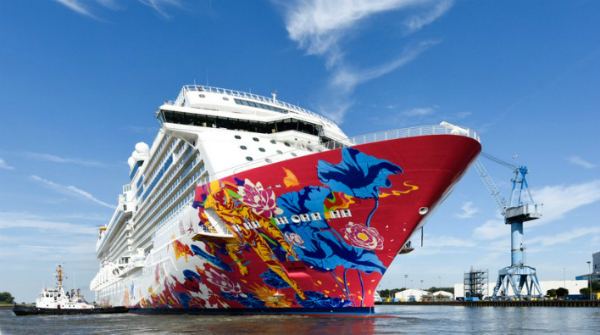 Genting Group Chairman Lim Kok Thay has launched a new cruise line from Singapore, which will make its debut on June 15.
The launch of the new operation comes just months after Lim's Genting Hong Kong filed for bankruptcy protection after its ships were grounded due to Covid and its German shipyard operations ran into problems.
According to local media, Resorts World Cruises is rehiring about 1,600 people for the cruise business and has rehired about 70 of 100 former sales and marketing teams. 
The company is starting out with the cruise ship Genting Dream, which was formerly part of Genting Hong Kong's Dream Cruises stable. The company is also in talks with banks and other parties to acquire the two remaining vessels.
"The provisional liquidator could not revive the (Dream Cruises) brand and so, we worked with the Chinese lessors who are the owners of the ship and decided to restart the cruise under the Resorts World brand," Resorts World Cruises' CEO and executive director Colin Au, who was formerly deputy CEO of Genting Hong Kong, was cited as saying.
"This new brand has got nothing to do with Genting Hong Kong, it's a new cruise brand," he added.
Both Lim and Au stepped down from their executive roles at Genting Hong Kong in January.
Until the pandemic, cruises were the fastest-growing segment of the travel industry, with demand increasing by about 20 percent a year over the past five years. In 2018, the industry was estimated to be worth $150 billion and Asia was providing some of the most exciting opportunities for growth.
According to the Cruise Lines International Association, in 2019, 39 cruise brands were active in Asian waters, deploying a total of 79 ships. The number of ships deployed in Asia has grown 58 percent since 2014. 
Resorts World Cruises said it would offer complimentary cruise credits of "equivalent value" for all passengers affected by World Dream's cruise cancellations in Singapore between Mar 2 and Aug 31 this year as a "gesture of goodwill".