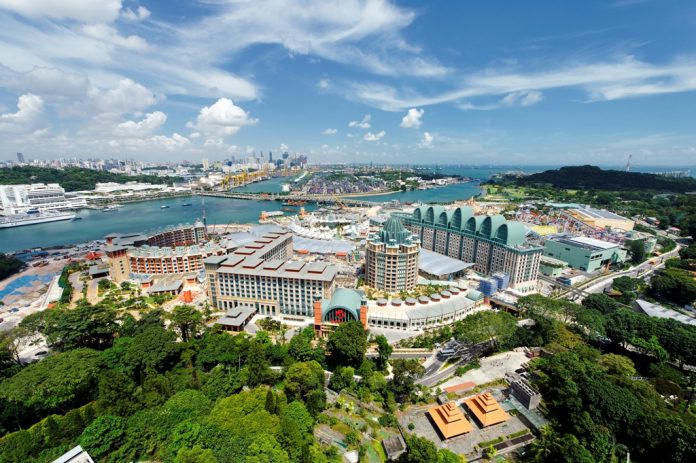 The arrest of Suncity CEO Alvin Chau has put $19.3 billion in VIP gross gambling revenue at risk and other jurisdictions around Asia are likely to target Singapore's premium mass players to help plug the gap, Maybank said in a report.
The firm said it sees competitive pressures coming from Macau and the Philippines, but competition from Cambodia is likely to be most intense.
"These IRs have to fill the large gap left by the formerly junkets-driven VIP market," the firm wrote. "As it is the Macanese IRs are already duking it out to attract Chinese premium mass gamblers and will target Southeast Asian premium mass gamblers when borders reopen."
"We have heard the same from the Philippine and Cambodian IRs. Thus, there is a risk that RWS' mass market may not recover to 100 percent of pre-COVID-19 levels in the long run as we expect."
Singapore's two IRs generated total GGR of S$6.2 billion ($4.5 billion) in 2019.
In a note on the outlook for Genting Singapore, Maybank said it's expecting another "flattish" year due to the postponement of the vaccinated travel corridor via land between Singapore and Malaysia.
It said Malaysians contributed about 20 to 30 percent of Resorts World Sentosa's VIP volume and 30-40 percent of its mass volume prior to the pandemic, with Malaysians crossing the border daily.
Plans to reopen the corridor were suspended on Dec. 23 and there is currently no timetable for their resumption. That's likely to hit the key Chinese New Year travel period.
Maybank has cut its estimates for FY2022 core net profit by 72 percent and for 2023 by 54 percent, with a "hold" rating on the shares.
"Consensus estimates are aggressive, in our view," it said. "We do not expect GGR to recovery materially this year. Essentially, we expect GENS earnings to remain uninspiring for another year, making it three years of pedestrian earnings."
Singapore's