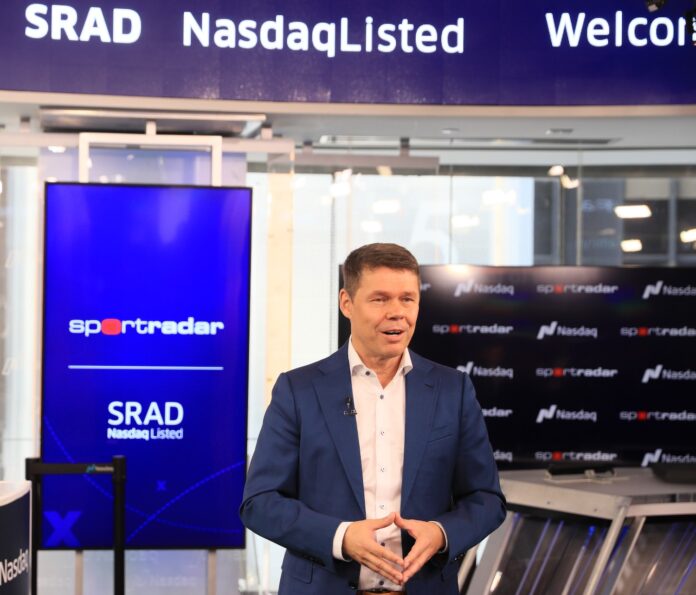 Guided by its vision to enable more immersive experiences for sports fans and bettors, Sportradar, the leading provider of technological solutions to the global sports betting industry, has had a year packed with significant milestones.
Sportradar successfully launched its IPO on NASDAQ (SRAD) in September, underscoring its commitment to innovative products and solutions that drive fan engagement and propel the digital transformation of the sports ecosystem. Following its public listing, basketball legend Michael Jordan increased his investment in Sportradar and joined as a special advisor to its Board of Directors. 
During the year, Sportradar expanded its industry offerings with several acquisitions including the leading US college sports data and video analytics provider Synergy Sports and the leading cricket data and content provider, InteractSport. These acquisitions are part of the company's efforts to provide new product and data capture capabilities to partners and will form a new business vertical called Sports Solutions from January onwards. The focus on development of new technology also continued at pace with Sportradar conducting trials at Wimbledon of its new Computer Vision system, enabling the capture of thousands more data points on any match.
Reinforcing its position as an industry leader in sports betting, Sportradar also signed several multi-year global deals which provided opportunities for the organisation to bring value to the marketplace with wide-ranging products, solutions and services. These are partnerships with leading leagues and governing bodies across some of the world's most popular sports including the Union of European Football Associations (UEFA) as its first-ever exclusive betting data provider, won after a competitive tender for the most bet-on sport in the world; an eight-year extended agreement with the National Basketball Association (NBA) – in addition to two remaining years, which gives the company 10 years to develop technological solutions for the sport; appointment as the data and streaming rights partner of International Cricket Council (ICC), the governing body of the world's second most popular sport with 2.5 billion fans globally; extension of its long-standing relationship with the International Tennis Federation (ITF), as well as a long-term partnership with the National Hockey League (NHL).
As one of the world leaders in sports integrity solutions, Sportradar offered its proven bet-monitoring solution, the Universal Fraud Detection System, free of charge from October, making the system accessible to any sports federation or league in the world that want to use it.