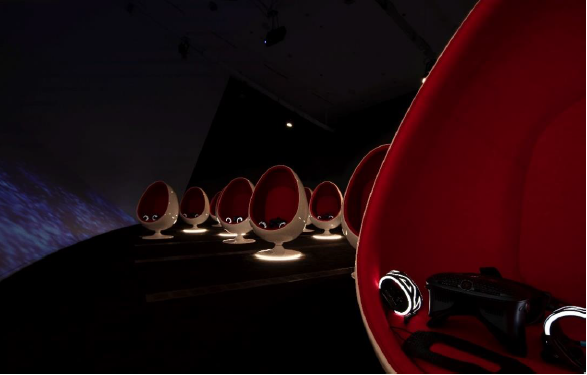 Marina Bay Sands' ArtScience Museum has announced the launch of its new permanent VR Gallery. 
Opening on 10 July, the VR Gallery at Level 4 of ArtScience Museum celebrates curiosity, innovation and experimentation through virtual reality artworks.
Equipped with state-of-the-art virtual reality (VR) headsets and controllers, the VR Gallery invites visitors to encounter unique immersive experiences from some of the world's most renowned artists, museums and film festivals. Opening as part of ArtScience Museum's 10th anniversary program, the VR Gallery launches with a presentation of virtual reality artworks by three of the world's best known contemporary artists – Olafur Eliasson, Marina Abramović and Anish Kapoor.
"At ArtScience Museum we believe that new technologies such as virtual reality and augmented reality enable museums to create pioneering new experiences for audiences. Our new VR Gallery at Level 4 is one of the first of its kind in Southeast Asia, and will present a rolling programme of cutting-edge virtual reality works by artists, filmmakers and scientists. Building on the success of our award-winning projects, Into the Wild and REWILD Our Planet, the new VR Gallery underscores ArtScience Museum as a destination for ground breaking immersive experiences," said Honor Harger, Executive Director of ArtScience Museum, Marina Bay Sands.