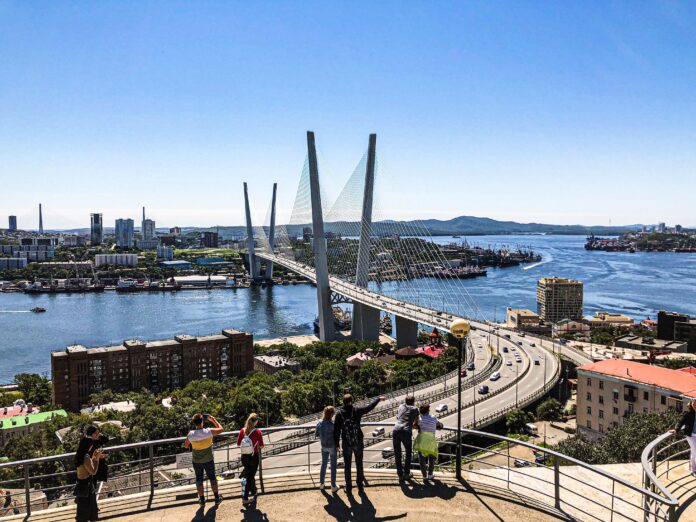 The Primorsky Territory Development Corp. said a South Korean company identified as Plgen Holdings has agreed to build a casino in the zone, with initial investment of about RUB2.5 billion ($23.9 million).
In a news release posted on its website, the corporation said this is the first South Korean casino project for the Primorye zone, which has in the past attracted investment from Korean companies for golf and resort projects. 
Plgen plans to open the entertainment complex by the end of 2025, it said, with the construction agreement signed earlier this month.
"We are pleased to welcome new foreign investors and are confident that this is a good continuation of the fruitful cooperation between the Republic of Korea and the Primorsky Territory in the development of tourism and international relations," said Igor Trofimov, Executive Director of the Primorsky Territory Development Corporation.
According to Plgen Holdings, the company plans to organize the work in two stages.
"The first phase of the company's master plan is to open a casino and hotel with more than 100 rooms by the end of 2025. The project will be implemented at site No. 5. After the launch of the casino and the hotel as part of the first stage, we plan to continue investing. There is already a preliminary plan for the implementation of an integrated casino resort with a hotel and a theme park on the second site," said the CEO of Plgen Holdings, Shin Il Suk.
The company said it expects the casino portion of the project to contribute about 100 million rubles annually to the Primorye budget.
The development corporation gave no further details about Plgen, apart from to say that its professional team "has extensive experience in managing well-known gambling and entertainment complexes in the Republic of Korea and Southeast Asia."
Primorye is seen as the most promising of Russia's gambling zones, due to its favorable taxation rates and its proximity to the North Asian markets. However, to date progress on creating a casino hub has been slow.
Summit Ascent's Tigre de Cristal was the first to open, followed by Shambhala, which is owned by a Russian businessman. A third project from Hong Kong-listed NagaCorp is on indefinite hold with the company seeking to invoke a "force majeure" clause due to the uncertainties created by Russia's invasion of Ukraine.