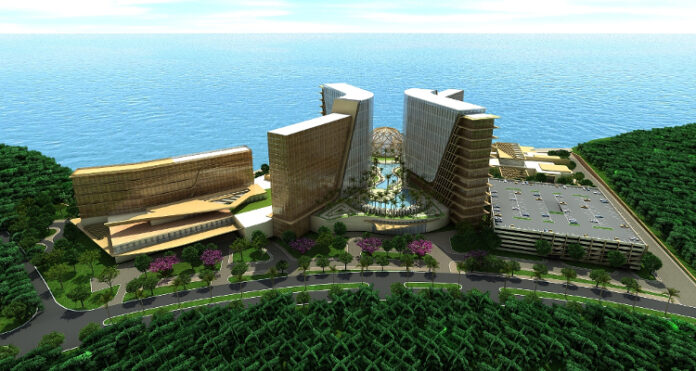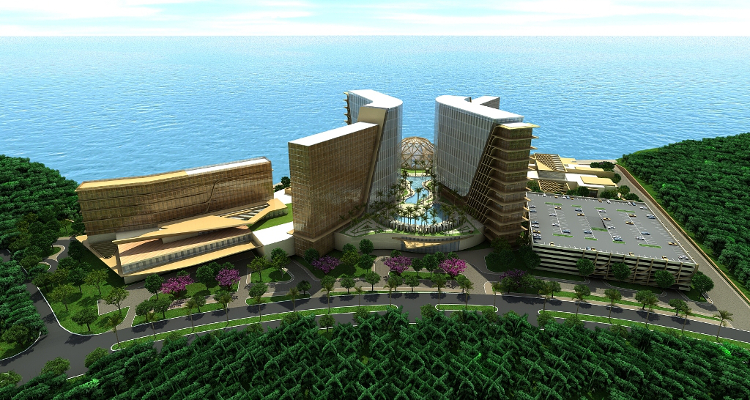 NagaCorp said it wants to indefinitely suspend its plans to build an integrated resort in Russia's Primorye gambling zone, as it is "surrounded by various uncertainties."
The Hong Kong-listed operator of Cambodia's NagaWorld said it wants to invoke a "force majeure" clause in its investment agreement in the best interests of group and its shareholders.
NagaCorp did not give further details in its statement, which comes a week after Russia's invasion of Ukraine and the subsequent imposition of crippling sanctions on Moscow. The sanctions imposed by the U.S. and Western nations centre on isolating Russia and its banks from the international financial and payment systems, as well as personally targeting President Vladimir Putin and the country's oligarchs.
The statement did not explicitly mention the war.
In February, NagaCorp said that work on its delayed Russian project, near the city of Vladivostok was progressing, with the construction of the structure of its hotel tower block now complete. The company said work will continue this year, but it gave no update on an expected completion date. 
Naga Vladivostok's first phase was to comprise an 11-storey four-star hotel with 279 rooms, a casino and a multipurpose concert hall with 2,000 seats. The first construction stage will occupy an area of almost 55,000 square meters.
The total area of all planned facilities of the Naga Vladivostok complex will occupy almost 302,000 square meters and include 2,719 rooms. The project also provides for a water park area.
The Naga project was one of multiple investments scheduled for the Primorye zone, which was seen as the most promising of Russia's designated gambling hubs due to its proximity to Northern Asia.
Hong Kong-listed Summit Ascent, a unit of Suncity Group Holdings, was the first to open there with its Tigre de Cristal making its debut in 2015. That was followed Shambala, backed by a Russian businessman, in May 2020.
The zone has fared relatively well under Covid enjoying support from the local market, though the international projects at least were conceived with the Asian market in mind.