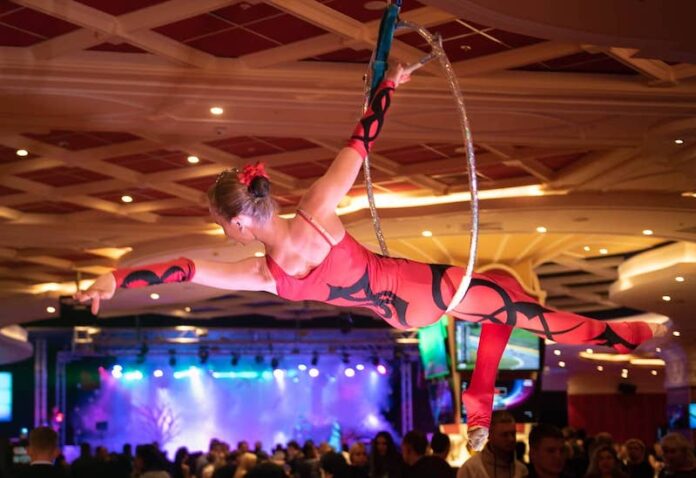 The Russian Far East has hosted the Tigre de Cristal casino since 2015, but with the grand opening of Shambala on October 16, Primorye is now truly a gambling zone in competition with its regional neighbors.
Shambala, the second casino in a zone where the authorities eventually envision twelve to be established, required an investment of about 3.5 billion rubles (US$45 million). It boasts a gaming area of about 5,200 square meters. The casino floor has 26 gaming tables and over five hundred slots and other gaming machines. Amenities include a seafood restaurant, and food court, and stage for various forms of entertainment.
A second round of the Shambala development is expected to commence in 2022. This will add a five-star hotel with 270 rooms, a spa, a banquet hall, and a conference hall. At that point, the total investment in this project is anticipated to reach about 8 billion rubles.
Maxim Smolentsev, the CEO of the casino, emphasized in his comments to the local media that it was open to all: "We are not going to be a closed elite club for the rich alone. Our casino will be truly popular. It is a place where people are always happy, where each guest is a part of an unending holiday season, and they can enjoy themselves regardless of how much they are willing to bet on the games."
Shambala CJSC is a Russian firm that has experience operating casinos under the Shambala and Nirvana brands in the Black Sea region going back to 2004.
Although the ongoing pandemic is affecting the calculations, the Primorsky Territory Development Corporation had anticipated that it would draw about 100,000 additional visitors to the gambling zone in the Russian Far East.
The Shambala investment is part of a total 19.4 billion rubles that has already been invested in the Primorye casino zone, according to Deputy Prime Minister of Primorye Konstantin Shestakov. At the end of October he also stated that the eight current development contracts with foreign investors is expected to reach 62.3 billion rubles, with a full investment capacity of 117 billion rubles.