The LET Group has announced that it was successful in significantly lowering its loss for the year, totaling just HK$138.4 million ($17.63 million) compared to HK$258.3 million ($32.9 million) in 2021. It says it now plans to focus its efforts on the Philippines.
The group recorded a revenue increase of 34 percent yearly, to HK$394.3 million ($50.23 million), while also seeing a strong rebound in adjusted EBITDA to HK$77.5 million ($9.87 million) – compared to negative HK$13.3 million ($1.69 million) in FY21.
Philippines focus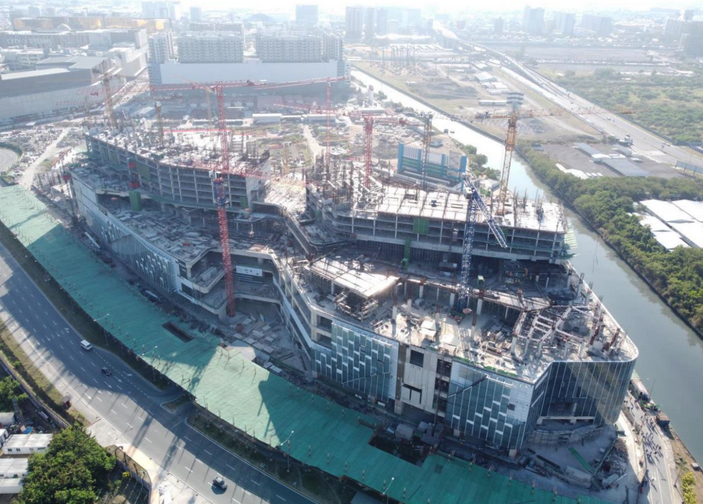 The group notes that, going forward, its planning to focus on the development of its Westside City Project as its 'top priority'. The group is targeting a soft opening 'before the end of 2024' and a grand opening in 2025.
The project, located in Manila's Entertainment City will house some 300 gaming tables, over 1,300 EGMs and 450 five-star hotel rooms, alongside entertainment and F&B.
The project is integrated into the Westside City Project, which features hotel rooms, shopping malls, theaters, restaurants and more, to be constructed by local partner Westside/Travellers.
Other operations
As previously reported, Summit Ascent, a subsidiary of LET, has decided to halt the expansion of its Tigre de Cristal property in Russia and is currently 'looking for strategic partners' who could 'bring value in terms of operating the gaming and hotel business in Far East Russia'.
The group notes this is due to 'the unpredictable business climate', causing it to adopt a 'cautious investment approach'.
Regarding the group's Hoiana property in Vietnam, LET notes that Phase I is now operational, including the Hoiana Shores Golf Club, casino, Hoiana Hotel & Suites and New World Hoiana Hotel.
The property houses some 140 gaming tables and is focused on the premium and VIP customer, as Executive Vice President of Hoiana Resort and Golf, Gillian Murphy, recently told AGB.
The group recently opened the Let's Win Group Club at the Hoiana property.
Being a foreigner-only casino 'acts as key impediment to growth,' but 'as constraints ease and visitation regains momentum', the group notes it is 'confident that Hoiana will cement its stature as Vietnam's premier hospitality destination'.
Looking forward
The group notes that '2022 has proven itself to be a year of both promise and peril for the Group'. But it states that it has 'merged resilient'. The group notes that 'the Philippines gaming market represents a substantial potential for growth' and that, via its new development it 'aims to cement its position as the preferred choice for regional gaming patrons'.
To do so, it notes it has 'the support of a local financial institution', so 'the group will obtain the necessary capital to execute this strategy'.